Description
As low as $12,000!  Choose to get a $2000 CASH REBATE if you do our DIY install plan. Please note this on order!
Image and Produce Open Source STL/OBJ/PLY Files
Normally delivers within 5 to 14 business days
One year manufacturer warranty included (additional 2 year manufacturer extended warranty can be purchased at check out for $2500 – Just remember, your assistant is not going to tell you s/he dropped the camera at month 25. S/He will tell you "the camera just stopped working!")
Includes Membership to CAD-Ray.com ($500 Value)
TWO day hands on training at our downtown Los Angeles facility or Baltimore, MD facility ($2500 Value- valid for 12 months after purchase, non-transferable)
Instructional videos to get started right away
Peer to peer online support
Open STL, OBJ, PLY- not tethered to a license.
remote online and phone support
Satisfaction guarantee with return policy
10% restocking fee within 45 days
No restocking fee if remote training AND 2-day course is completed
---
WHAT YOU SHOULD EXPECT:
If you are new to scanning, it is important that you manage your expectations with your purchase decision.  It is critical that you properly isolate and retract the tongue, the lips, the soft tissue and maintain a dry field.  If you cannot commit to managing the operating field, you will be greatly disappointed.  We believe the indications are well suited for:
single and double units in the posterior area
single unit implant restorations
posterior same restorations that you can imagine with the shining, design in cad software and take to any milling machine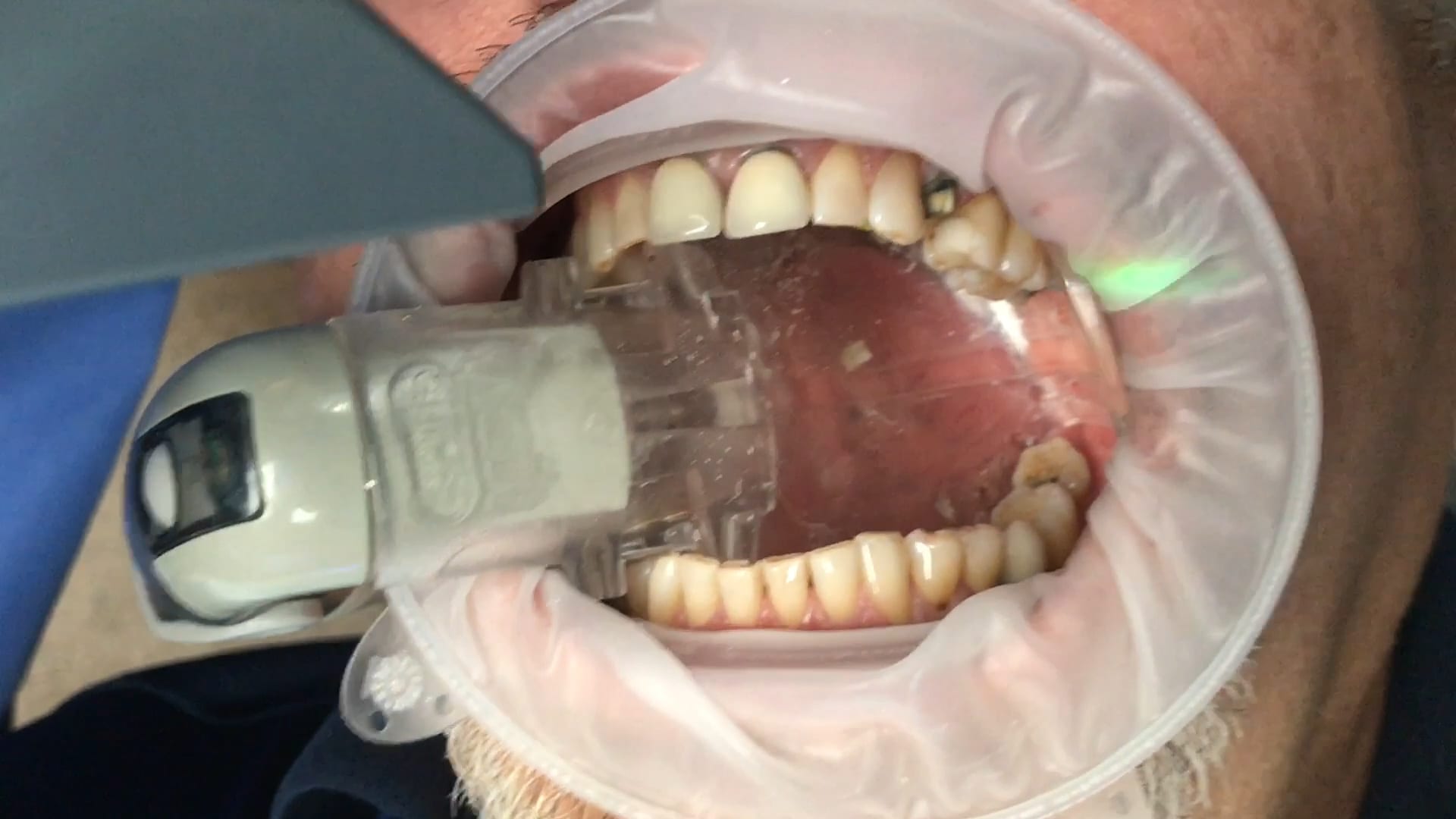 ---
WHAT CAN YOU DO?
Once you get the hang of the machine and how to scan, you can use it for orthodontic cases, full arch scans, larger cases.  Here is an example of a full arch scan, but you will not be doing this right away.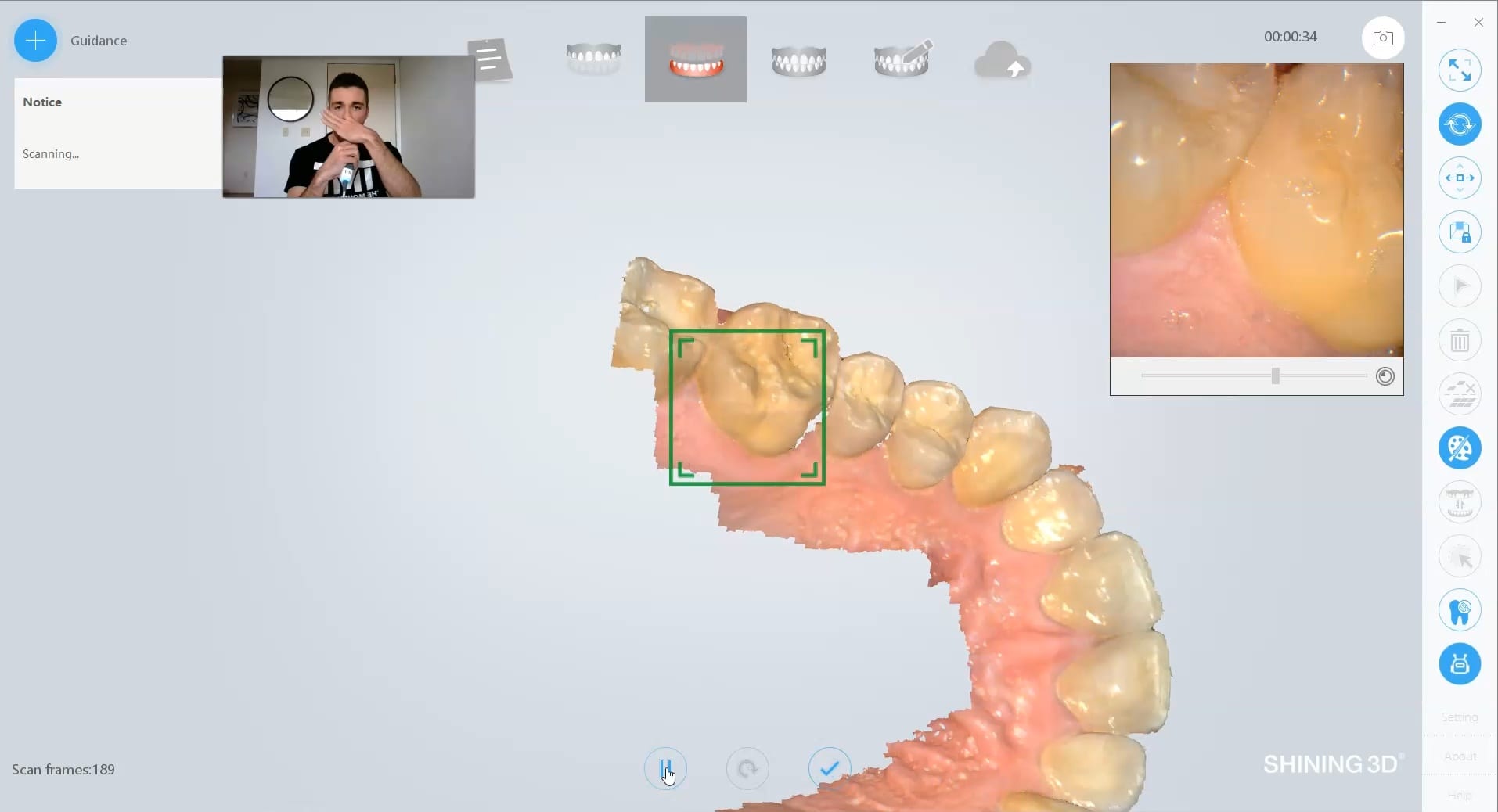 ---
AORALSCAN SAMPLE CASES
In this video, you can appreciate how the upper and lower arches were isolated, the margins were exposed with retraction cord and imaged with the shining 3d aoralscan (see more …)
---
In this video we demonstrate how the Aoralscan from Shinning 3D captures deep margins. An old PFM crown warranted replacement due to open margins and recurrent decay. After the crown was removed, the margins were refined and the tissue (see more…)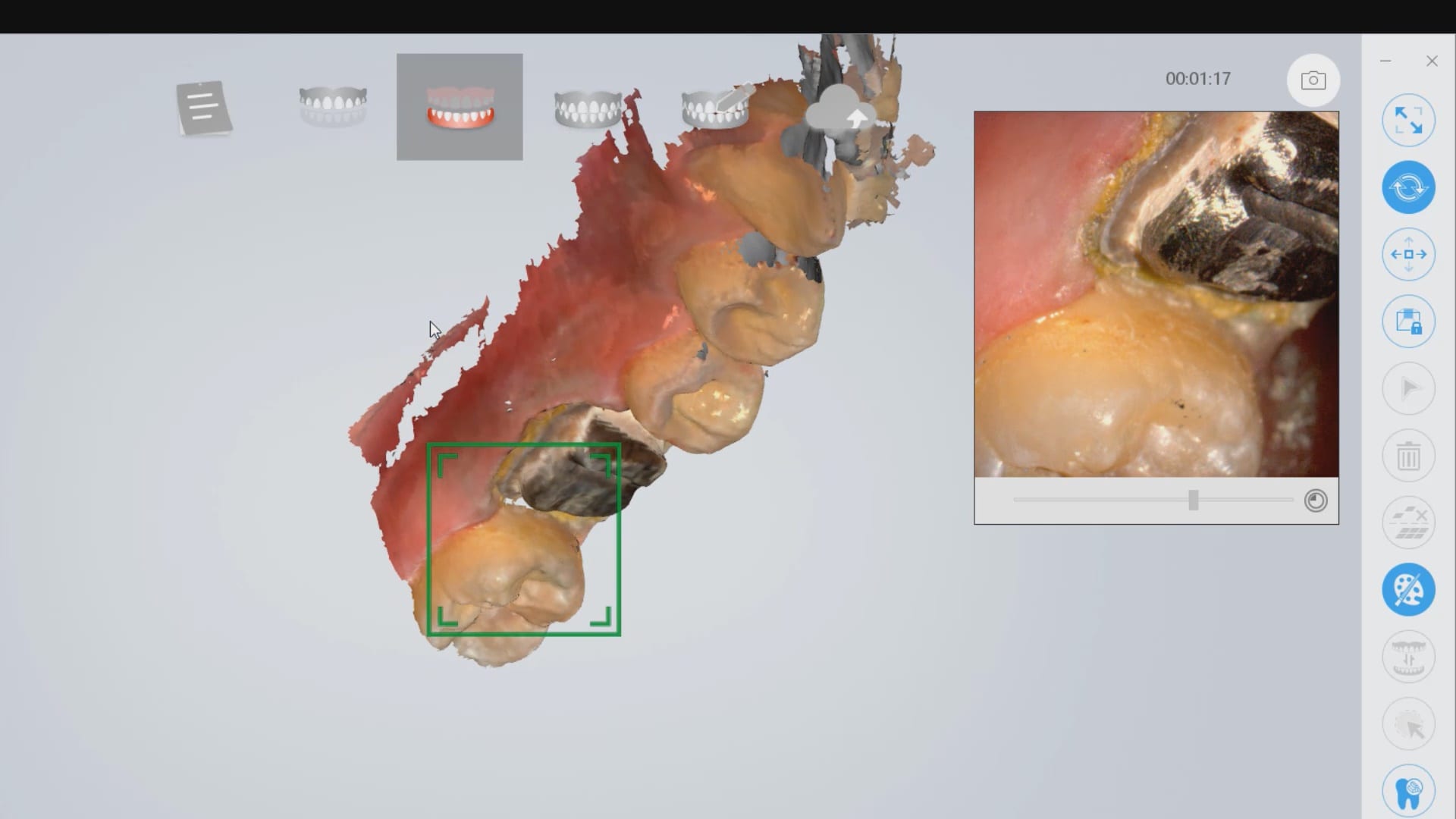 ---
In this case presentation, we introduce the Shining Aoralscan for beginner doctors who want to get into digital impressions.  Proper isolation and retraction is a key element of scanning. In this demonstration we showcase how a new user can easily control the operating field to deliver (see more …)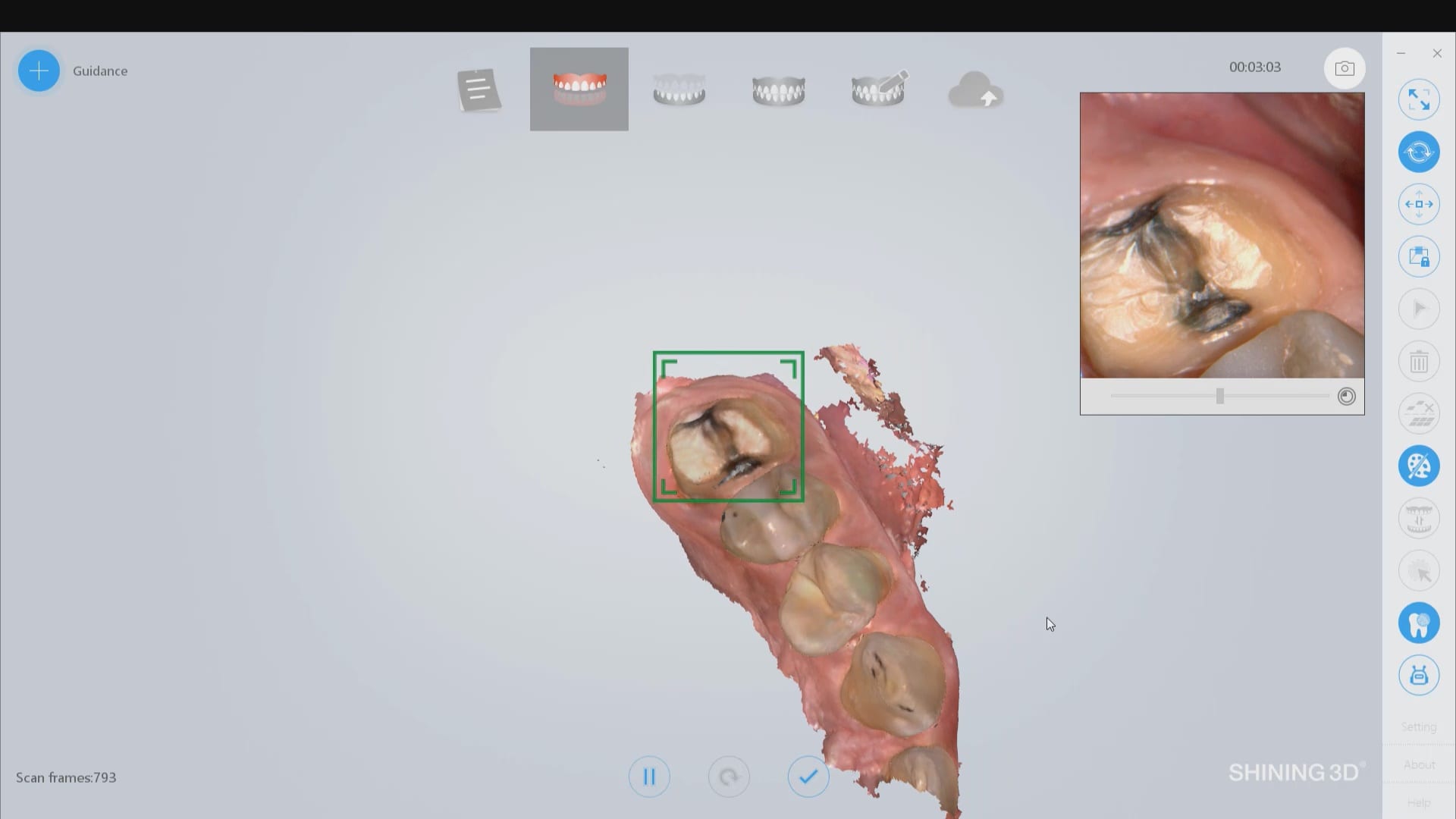 ---