Description
Watch this introductory video on how you can mix desktop scans with intra-oral scans and eliminate many steps in digitizing models. You may just abandon stone if you find a quality printer that can give you the detail that you want for model work.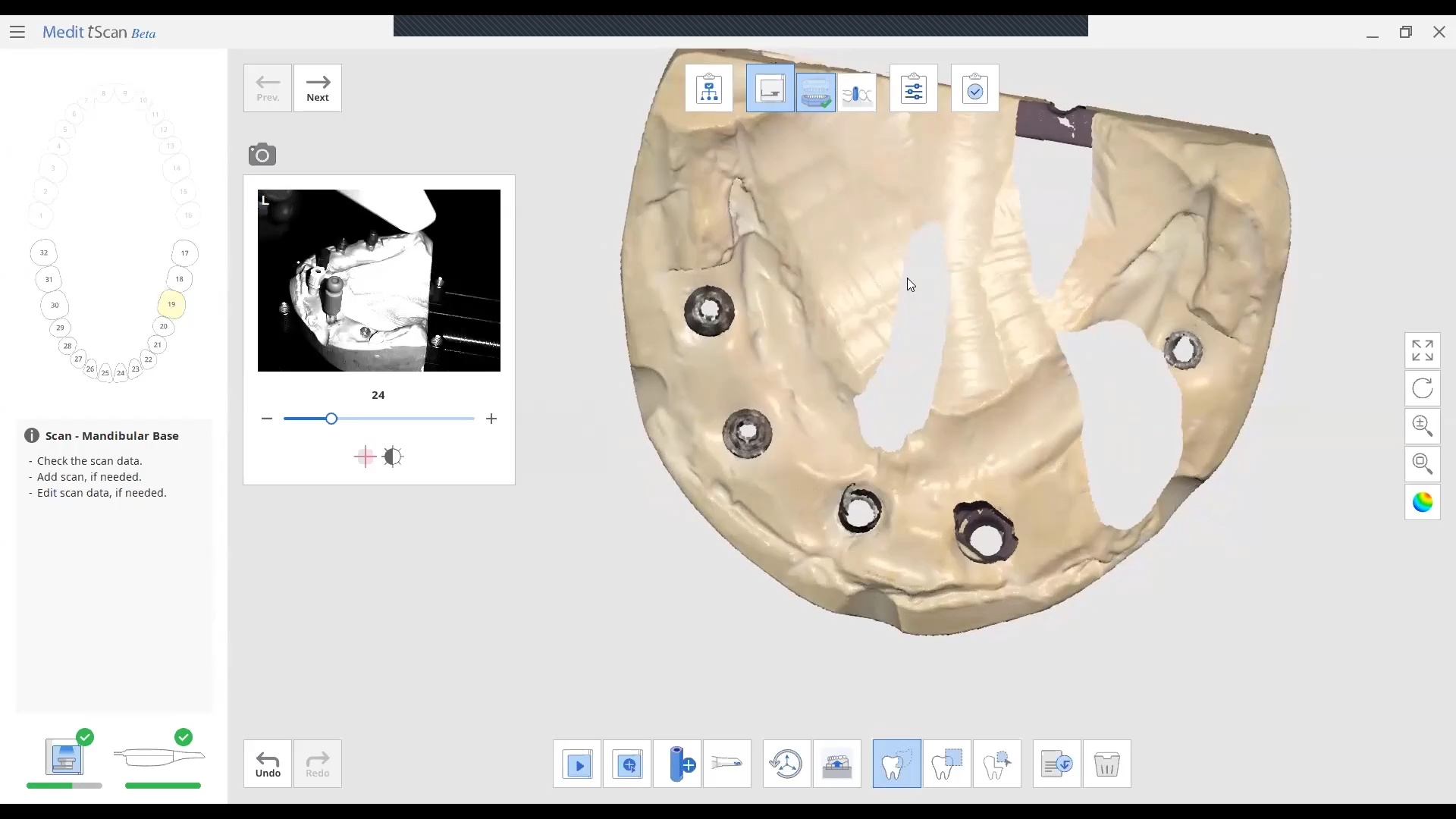 For full arch implant cases, the triple threat of this technology combination allows you to impress your referrals and capture the relationship of the implants to each other very precisely and merges it with the location of the soft tissue in the edentulous jaw, while aligning the maxilla and the mandible at the proper vertical dimension. It also incorporates the tooth form and position into the equation.
The Medit intra-oral scanner can be used to record the occlusal relationship between the temporaries and/or arches, the software tissue and can even record the intra-oral abutments. A feature unique to Medit is the Artficial Implant Suprastructure Identification System, which allows you to import an STL file of your choice and merge it with a live scan. In this particular case, the STL file is of the numerous Multi-Unit Abutments imaged with the ICAM4D. The conventional approach would have forced the practitioner to capture these data sets and merge them in Computer Aided Design Software, often delaying treatment or requiring a verification step.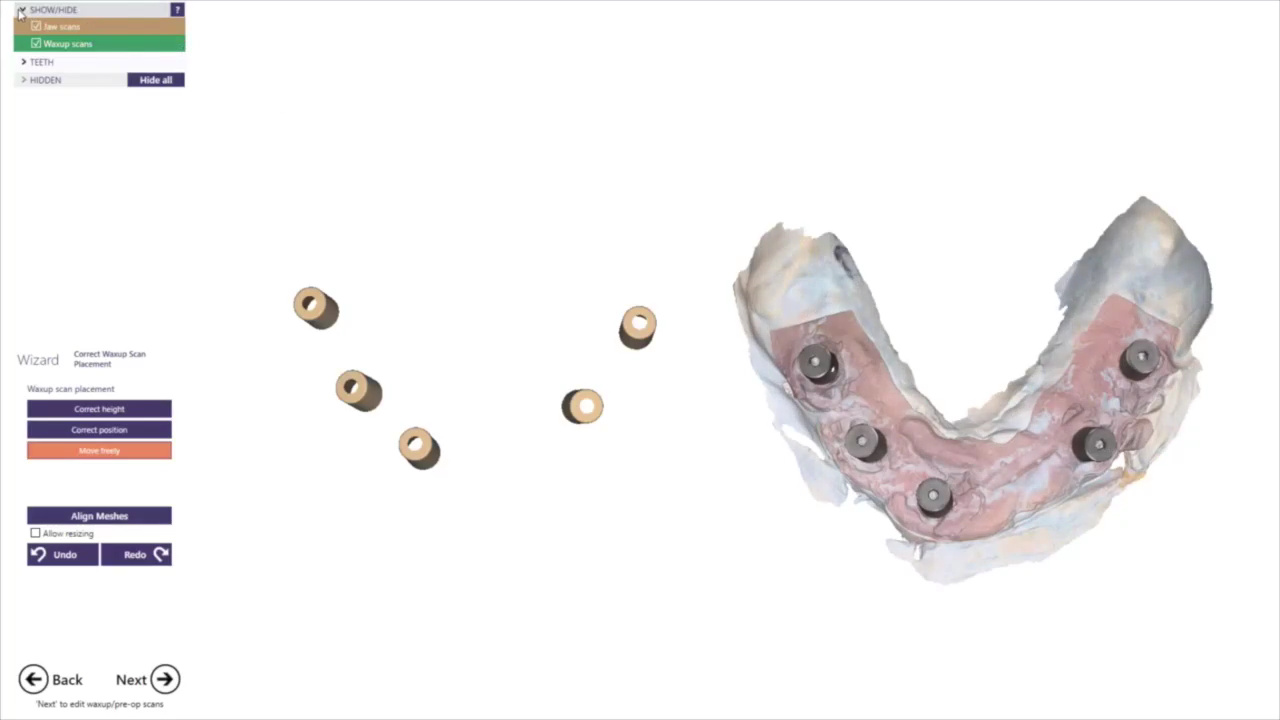 The second video shows how the digital relationship between the multiple fixtures were captured using the Imetric ICam4D photogrammetry system. At first the camera is calibrated and then it is moved to the imaging of the flagposts that are placed on the MUA's in the patients mouth. The software then exports the data sets in an stl format with implant positions digitally captured. This data is then imported into the Medit i500 software and merged clinically.  Once the data sets are merged, all of the data is accurately transferred for design. This data includes the teeth position and vertical dimension. This approach is unique to only Medit i500 and the ICam4d and eliminates unnecessary steps and, for most people, the verification jig step
As a lab, all this is sent to you through a portal where you can launch designs with your preferred software as meditlink offers you the open source software freedom.