Virtual Event
Introduction to 3D Printing: Simplifying Steps for Success
October 25 @ 7:00 pm

-

8:00 pm

EDT

Virtual Event
Discover the Future of Dentistry: FREE Introductory 3D Printing Course!
Are you a curious dentist looking to stay ahead of the curve in the rapidly evolving world of dentistry? Unlock the doors to innovation with this FREE introductory 3D printing course, created by Dr. Usa Bunnag exclusively for dental professionals like you.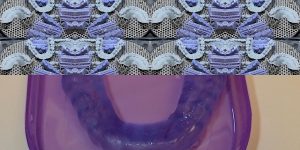 What to Expect:
In this immersive course, we'll take you on a journey into the basics of 3D printing for dentistry. You'll gain a fundamental understanding of what 3D printing can bring to your dental practice, opening up a world of possibilities and enhanced patient care.
Course Highlights:
Explore the Foundations: Delve into the fundamental principles of 3D printing, demystifying the technology and its applications in the dental field.
Discover the Potential: Learn how 3D printing can revolutionize your workflow, from digital scanning to crafting precision dental models and prosthetics.
Interactive Q&A: Engage with industry experts and fellow dental professionals in our interactive Q&A sessions. Get answers to your burning questions and gain insights into real-world applications.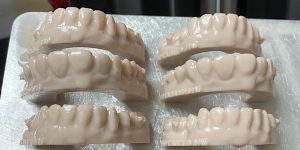 Why Attend:
By the end of this course, you'll have a solid foundation in 3D printing for dentistry. You'll be well-equipped to evaluate the potential of 3D printing technology for your practice, enhance patient outcomes, and stay at the forefront of dental innovation.
Course Details:
Date: Wednesday, October 27th
Time: 7-8pm Eastern
Duration: 60 minutes
Location: Online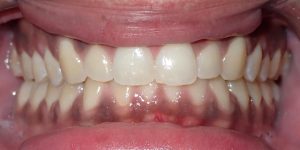 Secure Your Spot: Register at the link below!
Don't miss this exclusive opportunity to explore the future of dentistry through 3D printing. Reserve your FREE spot in our introductory course now!
Ready to embark on a journey of dental innovation? Register today and take the first step toward transforming your practice with 3D printing.
We offer a variety of courses focused on Digital Dentistry:
Level 1 – One Day Regional Intra-Oral Scanning by one of our mentors. Introductory level courses that give you and a team member the confidence to scan an arch in under a minute.
Level 2– Two day hands-on training course for Medit i500 users on digital imaging and unleashing its full potential
Level 3 -Two day hands-on training on digital restoration designs and manufacturing, utilizing our CAD-Ray Design Software and all of your milling options, including milling titanium abutments or ceramics to tibases
Level 4 – Two day hands-on Digital Implantology Course from guided surgery to iCam and Medit Training and on implementing CT technology into your practice, focusing on guided surgery and apnea treatment
We frequently attend conferences and trade shows around the country
---
Advanced Technology Center is a Nationally Approved PACE Program Provider for FAGD/MAGD credit. Approval does not imply acceptance by any regulatory authority or AGD endorsement. October 1, 2019 to September 30, 2023 Provider ID# 337070  
---
CAD-Ray Event Cancellation Policy
CAD-Ray plans classes well in advance, so funds are usually captured for the preparation and arrangement of venues, food, materials and marketing for each event. In the event that an attendee must cancel, we ask to be notified at least 24 hours prior to the start of the event, or CAD-Ray reserves the right to keep the attendance fee to cover non-recoupable expenses already laid out by the organization.