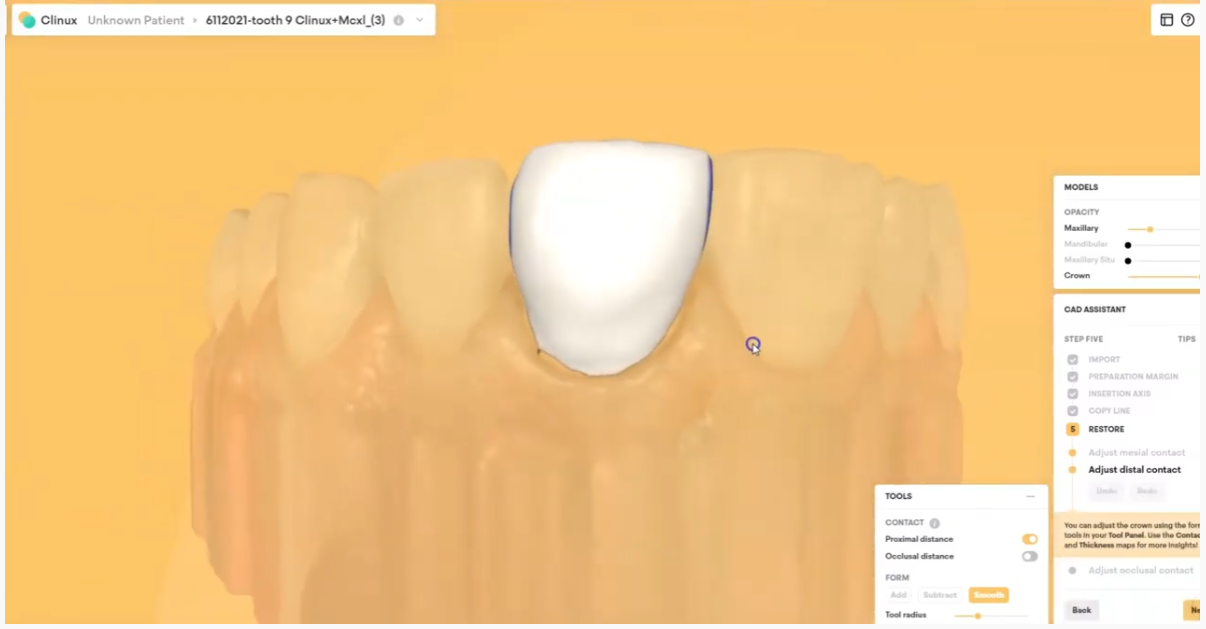 The CAD-Ray team is happy to announce that CAD design software has experienced a breakthrough. One of the hurdles of using design software has always been that it was created with lab technicians in mind; the rationale being that technical staff would be using it more than clinicians. It is no wonder that many still send off their scans to labs to be designed "by the experts."
With the boom in digital and CAD/CAM dentistry, many offices are finally making the leap to bringing some or all of that workflow in-house to be done chairside (as they should). While there are many solutions available to incorporate one or more aspects of the digital dentistry workflow into your practice, it's safe to say that the innovative design of Clinux is a turning point for design software.
Clinux is the result of collaboration by a team of experts from the most reputable and recognizable brands in the dental industry, all previously involved with advanced technology and equipment. It is made by those who have seen the pain points of the best programs in the dental world. They came up with a plan to eliminate the confusing barriers to simple plug and play design. Clinux is made for dentists in mind, not lab technicians. Less time spent onboarding, less clicks to your finished designs, and clear, reasonable fees all result in the first dentist-friendly CAD design software. Best of all, storage is not required. It is the first CAD design software that operates in the cloud.
Clinux; it's completely independent, and curiously intuitive. It's reasonably (and transparently) priced and very accommodating to workflow integration. Combined with the power of Medit, it is easily the most portable and efficient digital solution you'll find anywhere. As always, the CAD-Ray team, the leader at post-sale technology support will be in your corner with its White Glove service. We encourage you to check it out and see for yourself…