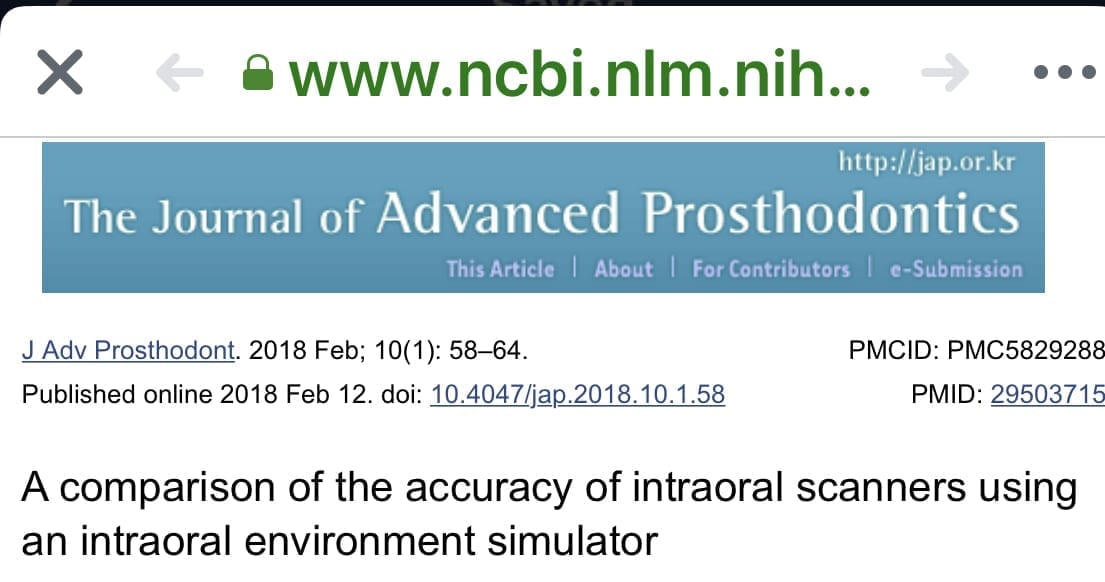 A recent study published in the Journal of Advanced Prosthodotics compared many Intra-oral scanners and used the Medit desktop scanner as the reference frame and benchmark for accuracy. Unfortunately the Medit Intra-Oral Scanner was not commercially available at the time of the study.
Our position at CAD-Ray is that any scanner can be accurate and inaccurate based on how it is utilized. Furthermore, once you capture accurate data, by the time you design a restoration and send it to production, the printing or milling machine has no idea where the scan came from and generally can produce restorations to the level of accuracy the resolution the scanners provide.
Keep in mind, there are dozens of ways an operator can introduce errors in imaging.