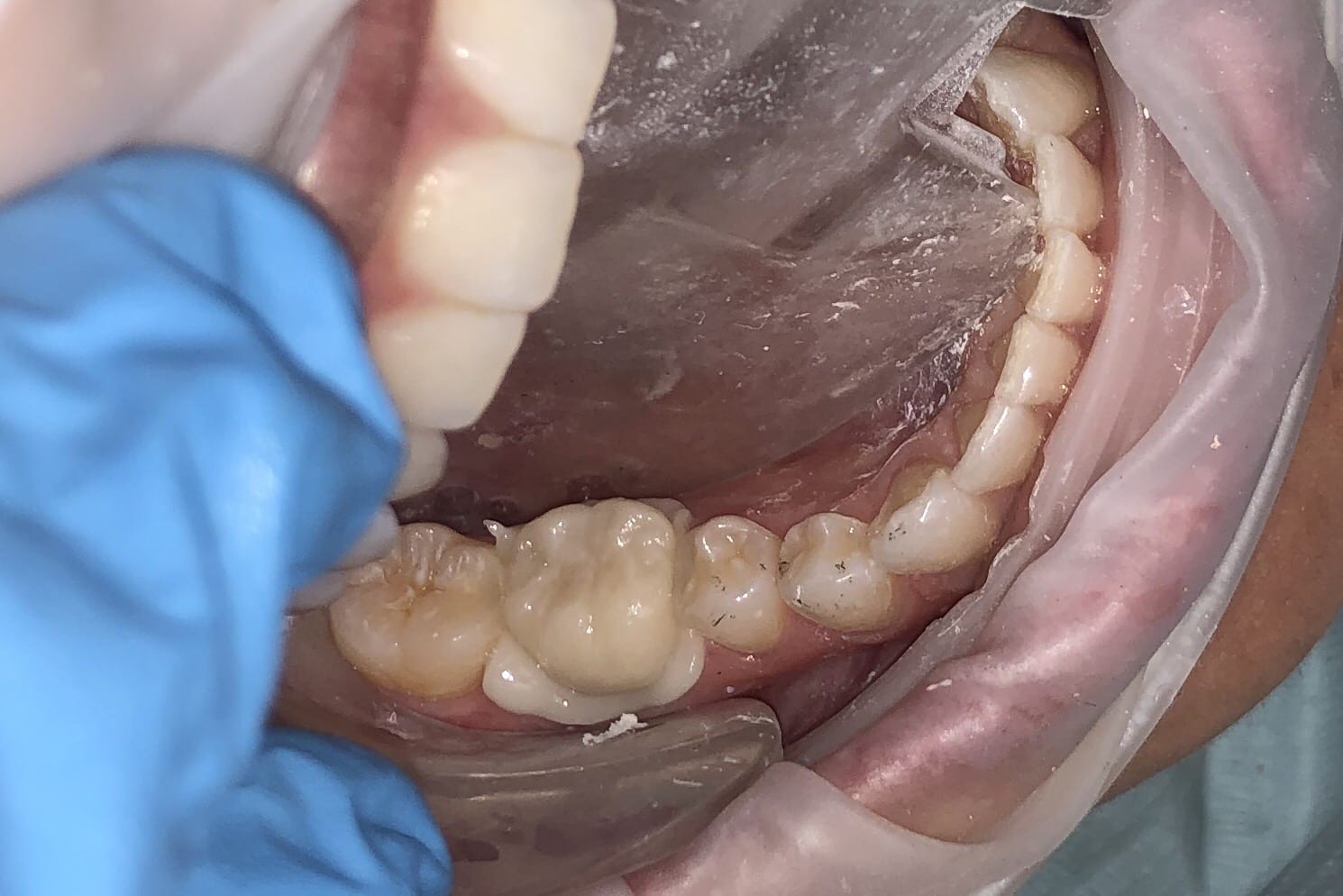 In this case demonstration, we show how you can image in the Medit i500 and follow the most logical steps and sequences to produce a restoration.  You capture the preparation, the opposing and bite and once the models are rendered, you can launch the CAD software of your choice.  The lower right molar was endontically retreated and the porcelain fused to ceramic crown needed to be replaced as it was overcontoured and impinging on the soft tissue. After the crown was removed, the preparation was refined and impressions were taken.  The remaining cotton / cavit / gutta percha was removed right before placement, a NX3 by Kerr was used, which is both build up material and a resin cement.  The space between the intaglio of the crown and the pulp chamber was retrofilled at seating time and a final x-ray was taken to make sure there was no excess resin left behind.
Here, we utilize exocad.  Once we click on the CAD software button, the software is launched and the models are imported automatically.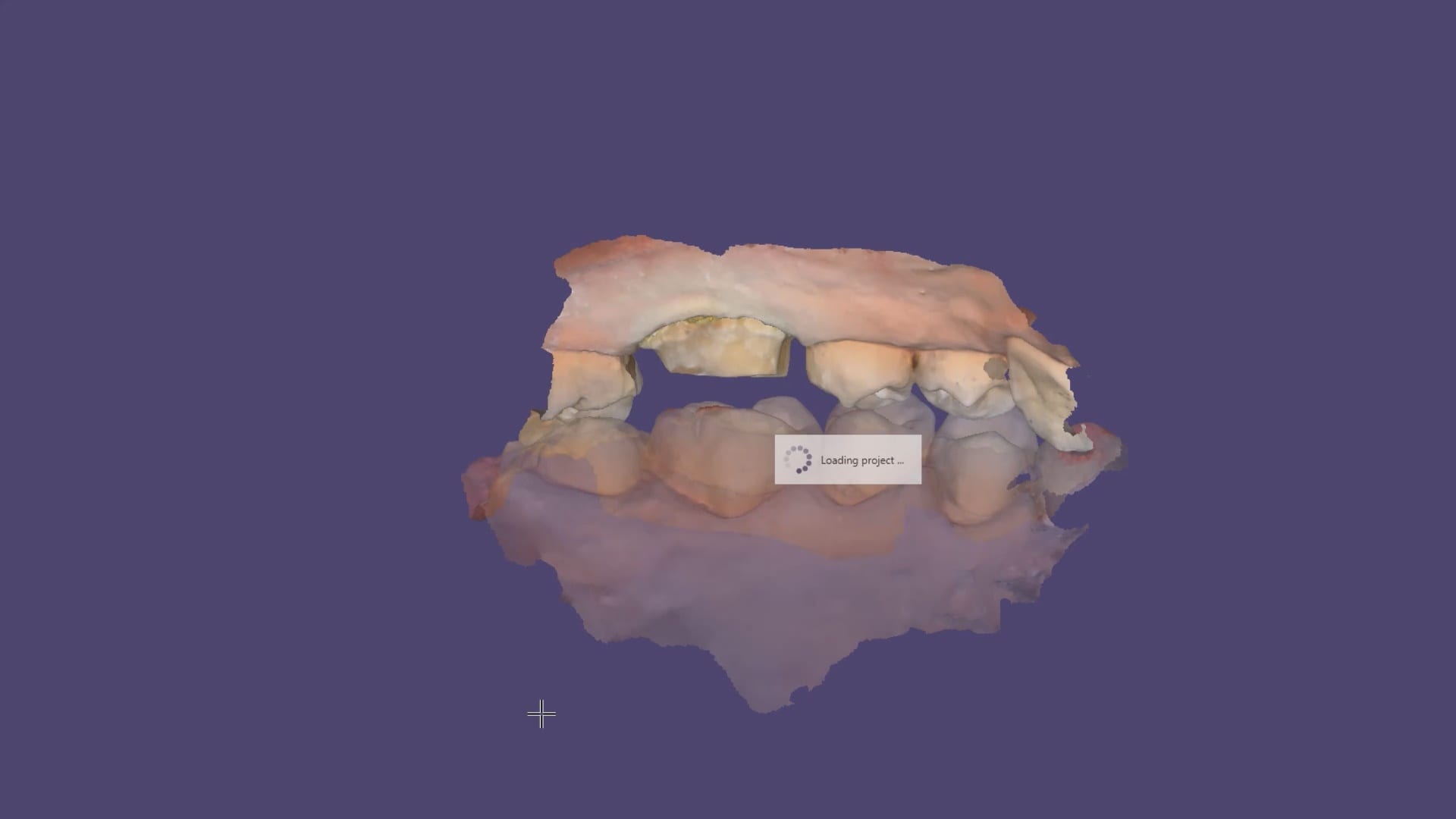 Once the case is designed, meditlink walks you through the next step which is to nest the restoration and to mill it with whatever milling machine you choose to utilize. Here, we used the CEREC MCXL, the Z4 from VHF, and the imes icore CORiTEC one.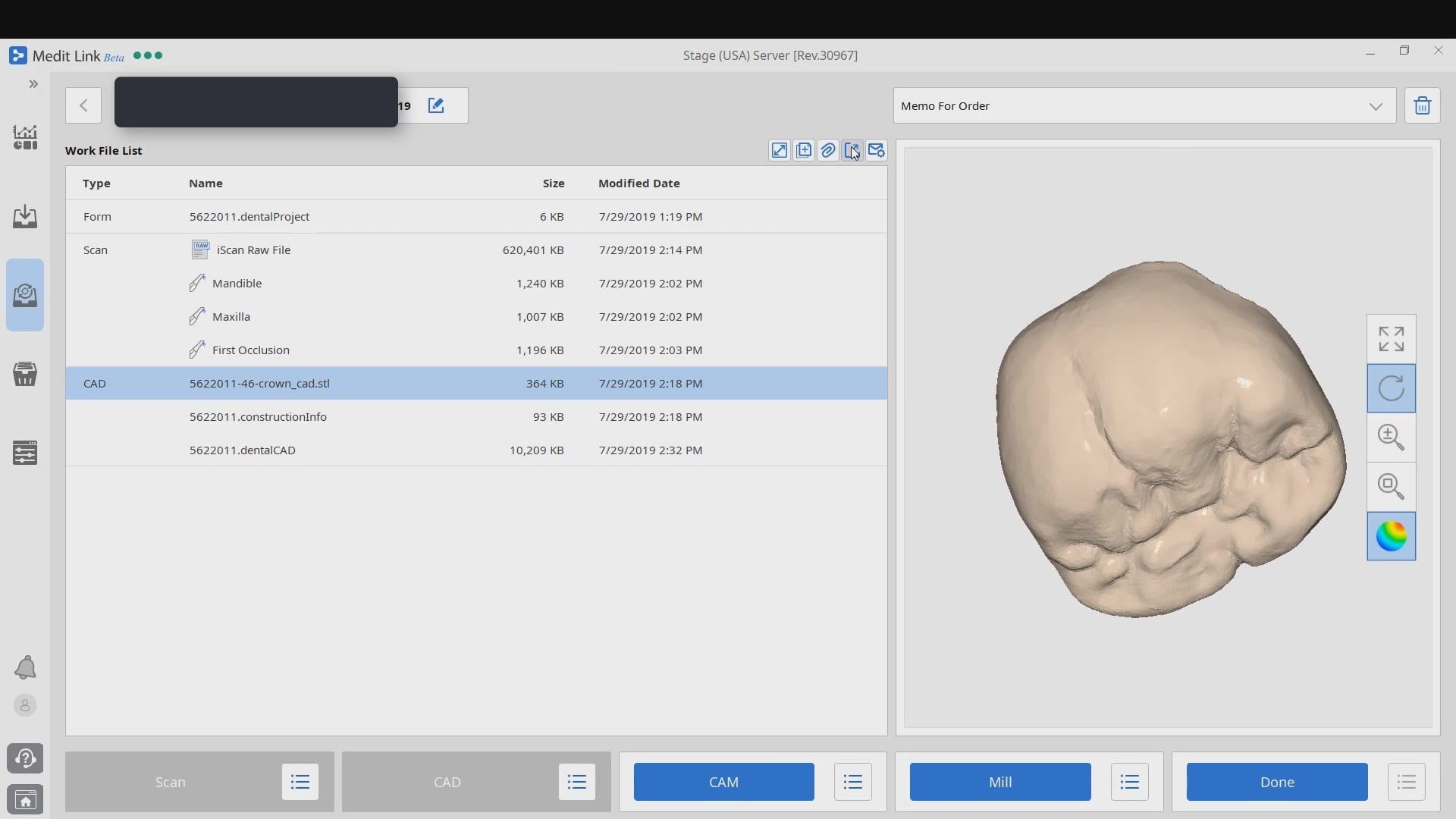 Nest and mill with CEREC MCXL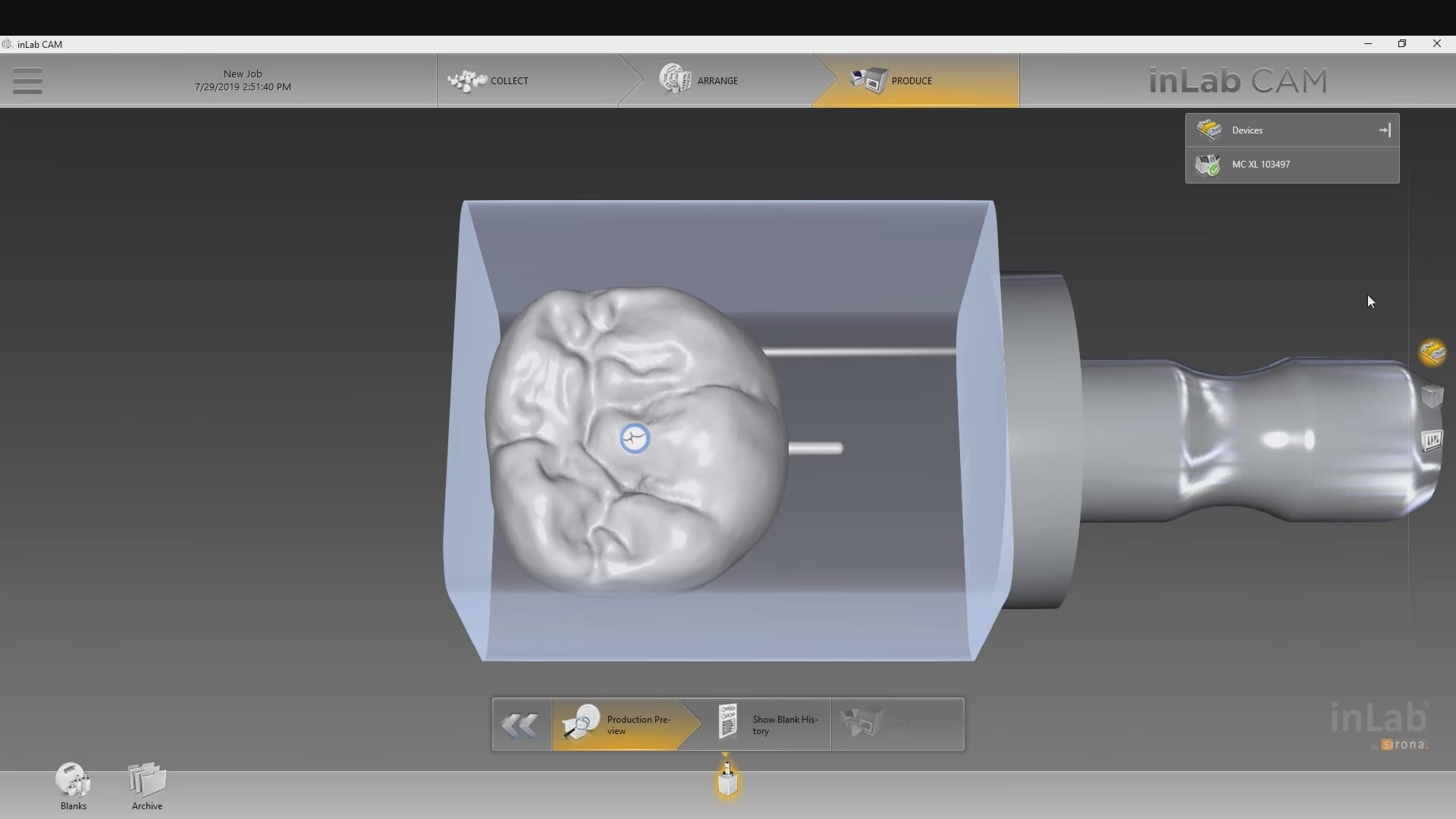 Nest and mill in Zed 4 from VHF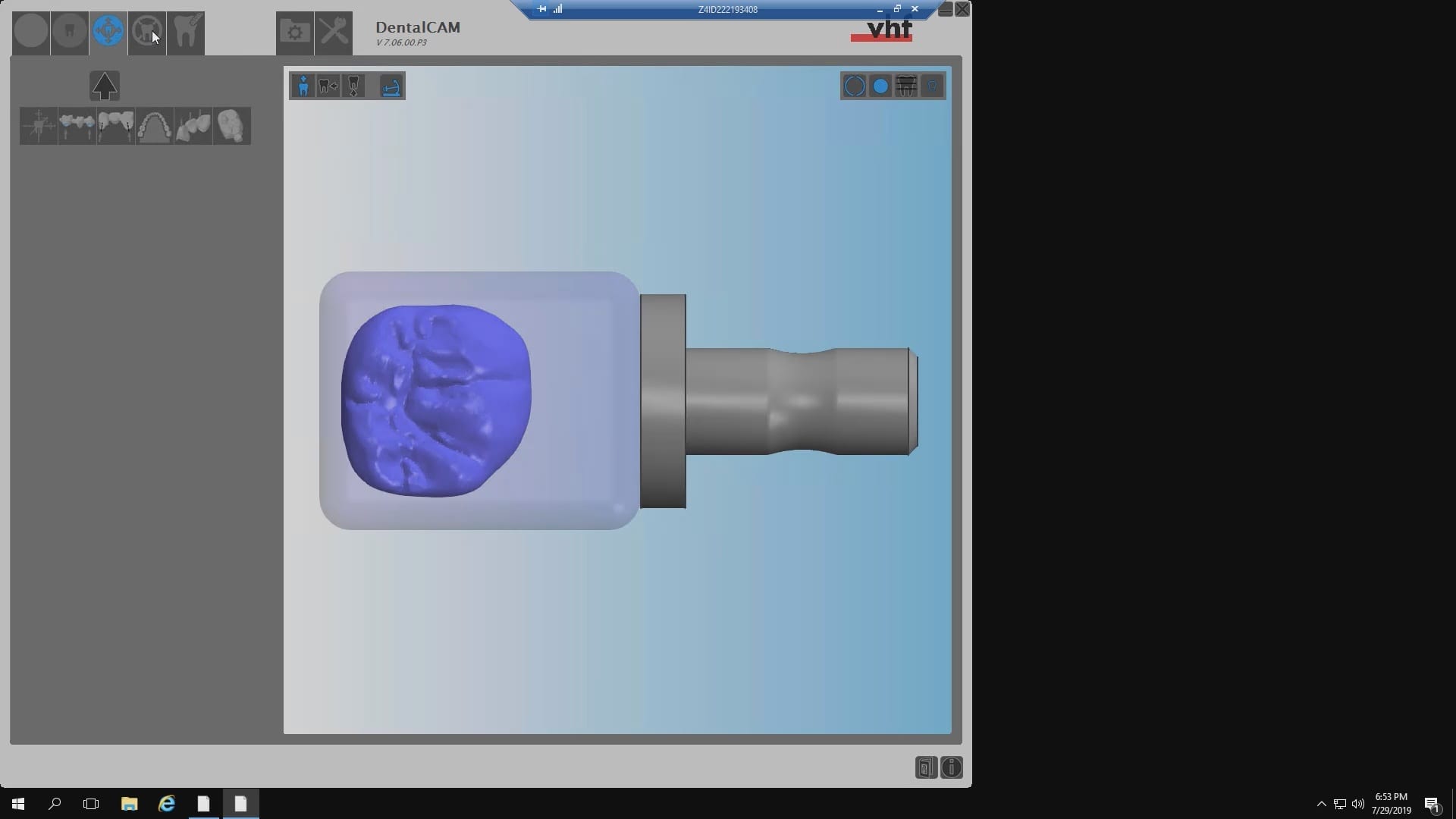 Nest and mill in imes icore CORiTEC One.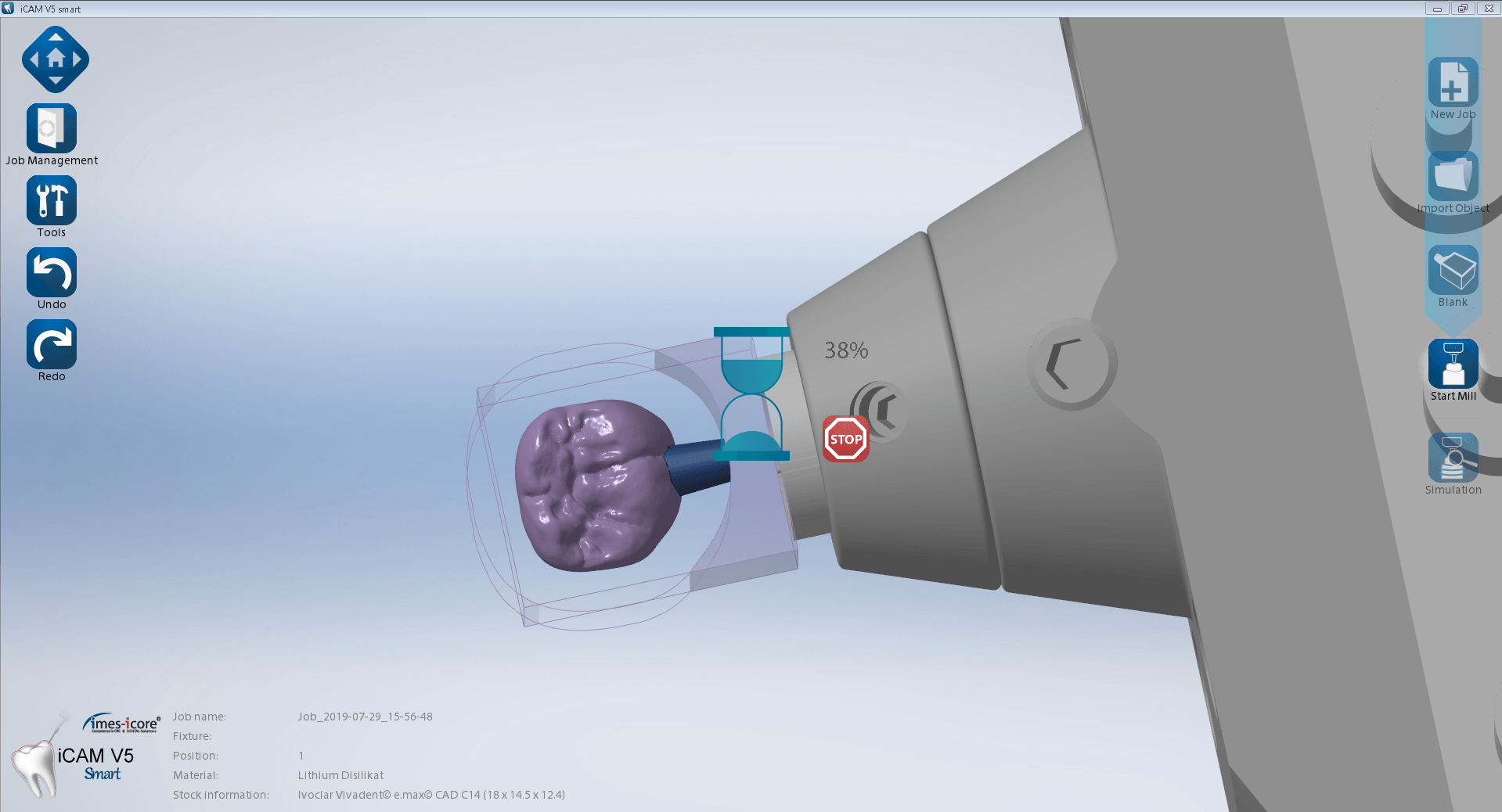 Here, you can watch how all three machines come to a grinding halt as we pushed the amps on the surge protector and power to the units.
Immediate post op x-rays to verify seat and to make sure all excess resin cement was removed.