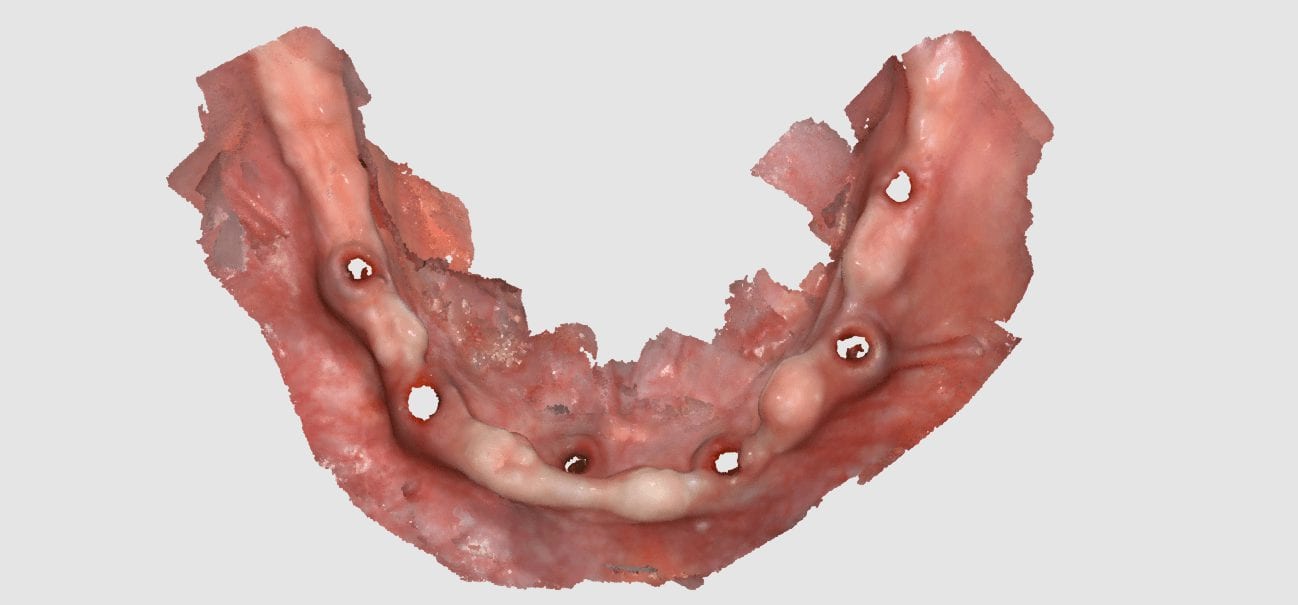 Imaging the edentulous arch is one of the hardest procedures to capture in digital dentistry. In this first video of the Medit i500 we replay the video capture in live color mode to show you how the model is developed. We then change the view to the reliability map that shows you how we use the conversion of the red data to green reliable data and advance the camera forward with the appropriate pace.
Here is how the arch was captured; as advanced users we deliberately image in the reliability mode and watch the images being formed to verify that the data is accurate before advancing the camera forward.
If you wanted to capture the relationship of the one edentulous arch to another, there is a very simple technique you can use with your Medit i500.
WHAT ABOUT THE BITE?
WHAT IF YOU WANT TO DO THIS OUTSIDE THE MOUTH?
There are two advanced techniques that can help you manage the relationship of the jaws to each other and to image the edentulous arch outside the mouth, which is always easier!
You can scam the opposing (here the upper hybrid was being repaired as the left central incisor had fallen off), scan the denture in place of the appropriate arch, and then you can take the buccal bite.
You can then take the prosthesis out of the mouth and continue imaging it and roll over to the intaglio and capture that information.
You can even reline the prosthesis to get the best adaptation possible, scan that, clone the case, and then use the edit tool to crop out everything but the intaglio. What remains is the edentulous ridge that is properly mounted to the opposing arch where you can start designing the desired final restoration.