The Medit i500 intra-oral scanner is now the market leader for practicing dentists. Its versatility and value are unparalleled.  The following videos detail some of the features unique to this open architecture imaging device.  The features include:
Margin marking or identification in the native medit imaging software that allows you to send the data to the lab or for your to proceed with the design in your preferred computer aided design software
Artificial implant scanbody, abutment, impression post detection and automatic import into design software
The Medit i500 is one of the only scanners on the market that can create water-tight models or add bases to your models so that you can immediately print them.  Many scanners force you or the lab to spend extra time on this process and this can save the dentist quite a lot of time.
Scanning large span areas and arches can be easily achieved with the help of the reliability mode
Dual buccal bites and manual alignment allow for greater precision in mounting your digital cases correctly and preserving the proper vertical dimension
NATIVE MARGIN MARKING
The following videos demonstrate sample cases where the native software is used to mark the margins on preparations which are then transmitted to the lab through the meditlink portal. The second set of two videos show how simple it is to manage a case that you want to send to a lab. It features a second molar who's pre-existing crown fractured off and there was minimal clearance from the opposing. The prep was refined and minimal enamoplasty was done to create the space needed for a proper restoration. The margins were marked digitally and the case was processed with water tight models and a base addition that will allow the lab to print the case readily. The medit software offers quite a lot of features in the native imaging program that help you transfer critical information to a lab or if you are designing and milling the restoration yourself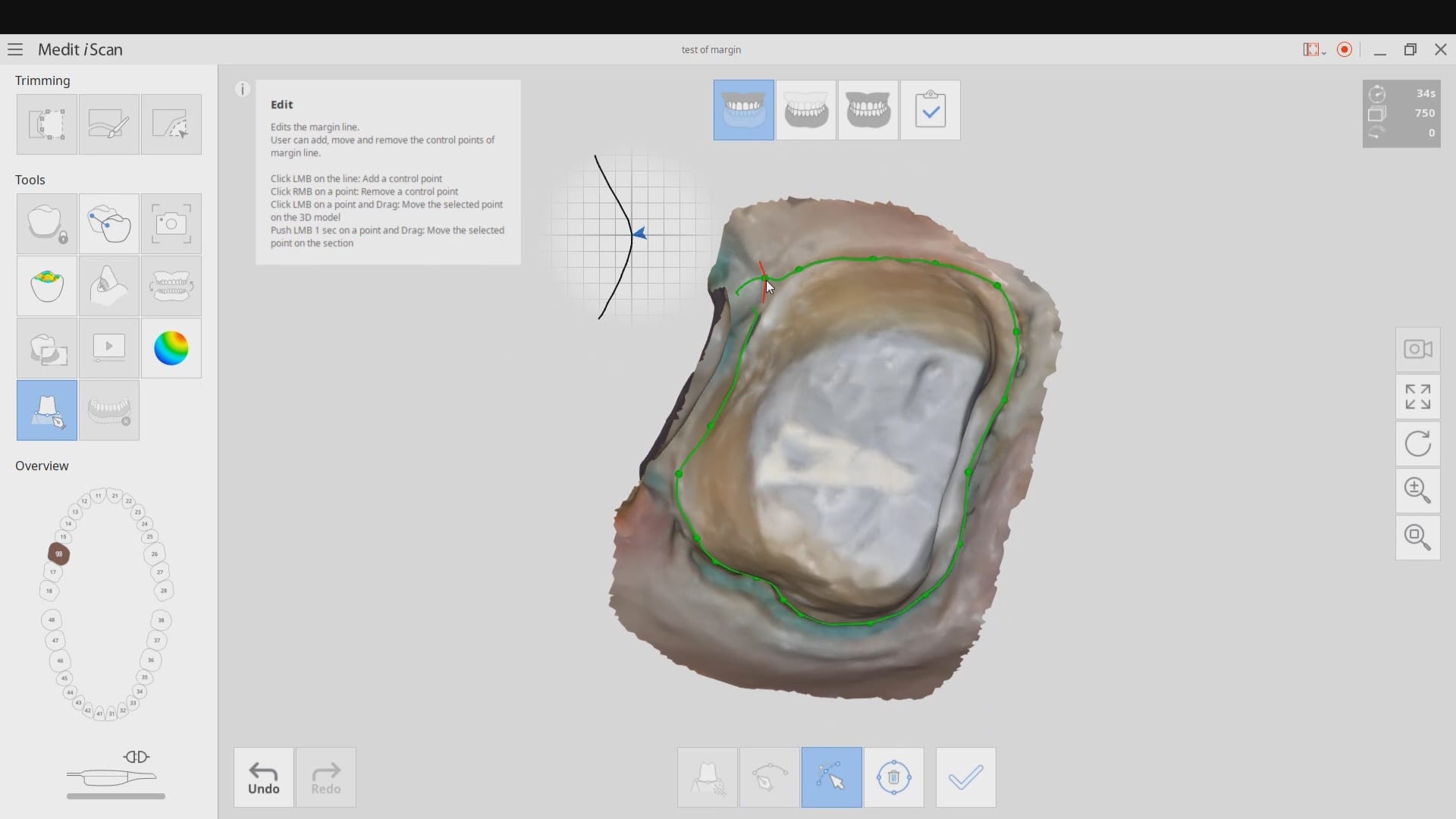 ARTIFICIAL INTELLIGENT ABUTMENT AND SCANBODY IDENTIFICATION

The following videos demonstrate how the Medit i500 has artificial intelligence that can readily identify a dental implant scanbody, a direct abutment, or even an impression abutment.  What is even more impressive is that you can import your own library of implant components or design and create your own scanbody.  This automatic identification of implant suprasctructures saves dozen of steps whether you wish to fabricate restorations in the office or send it to the lab.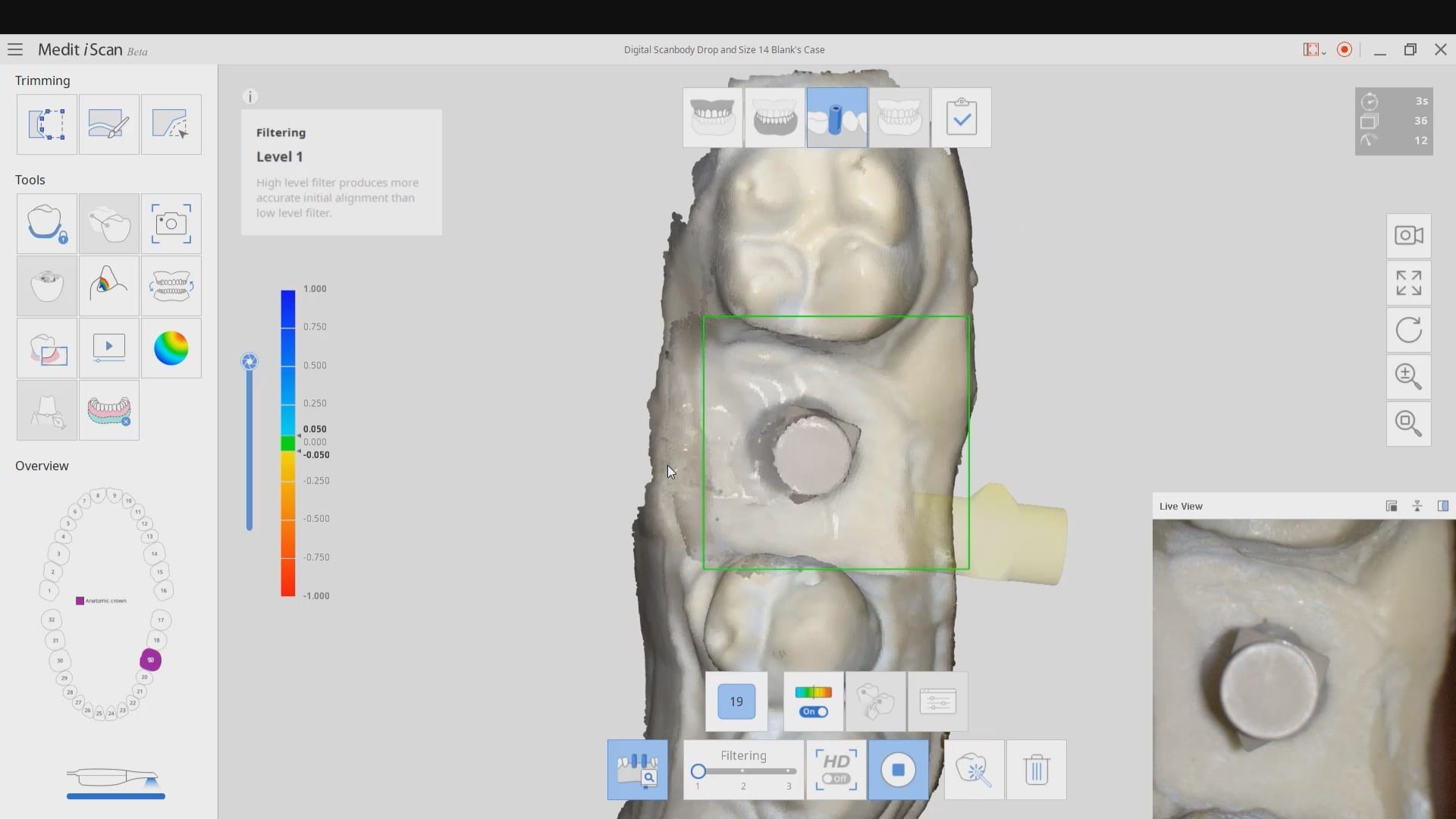 Medit i500's artificial intelligence implant identification system spots a titanium scanbody on a freshly uncovered biomax implant. It didn't matter how bloody the field was- it readily identified the suprastructure which is then transferred to the cad software where the implant location and timing is correctly displayed and the design of the custom abutment begins, saving many steps and reducing potential errors. The cool part is the software can recognize impression abutment, tibases, and lots of other supra structures.  You can see this case in more detail here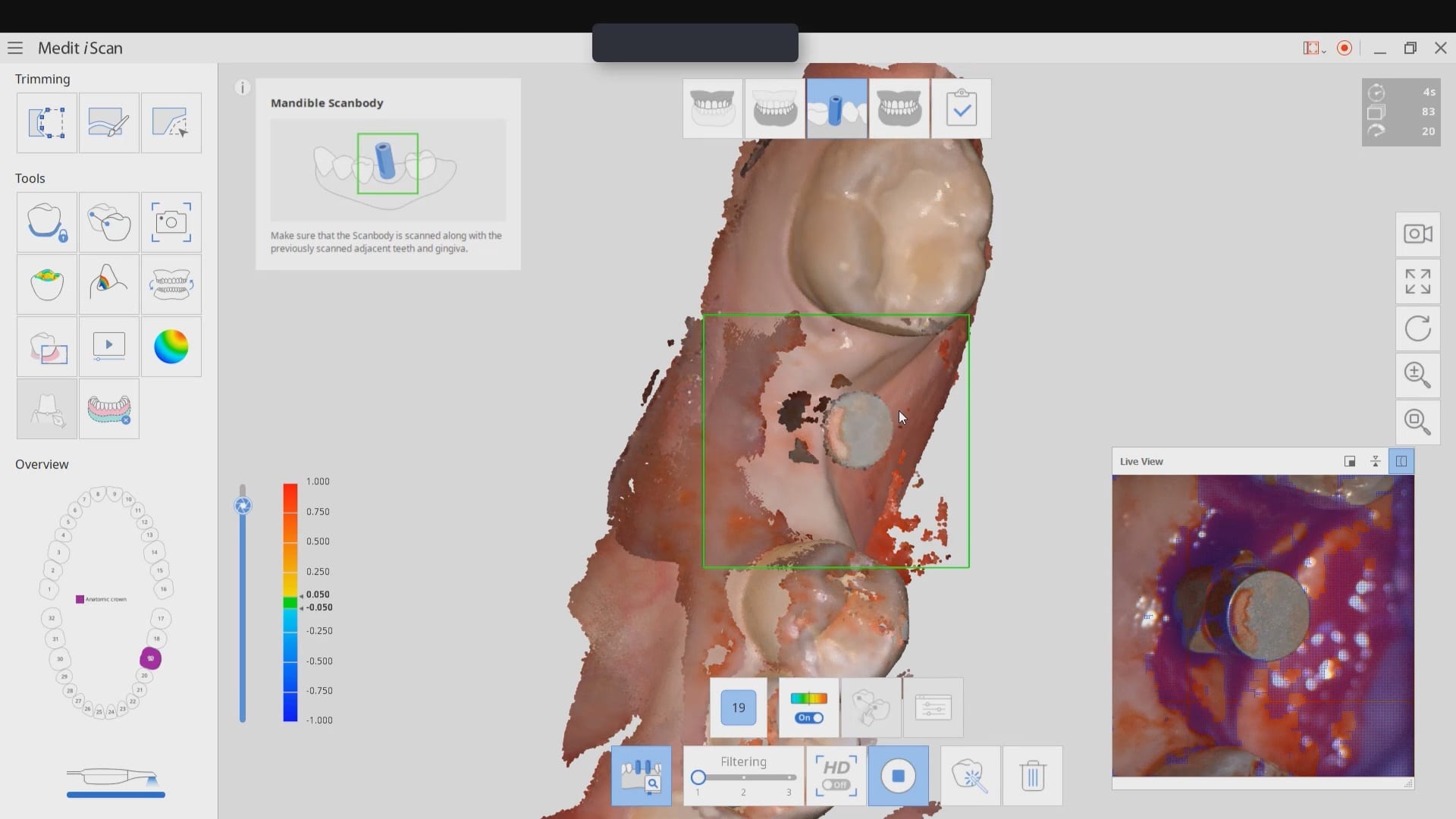 DENTAL MODEL PROCESSING FOR IMMEDIATE PRINTING
The following videos demonstrate the unique "model closing" features of the Medit i500 software. This is essential for immediately printing models without unnecessary edits in third party software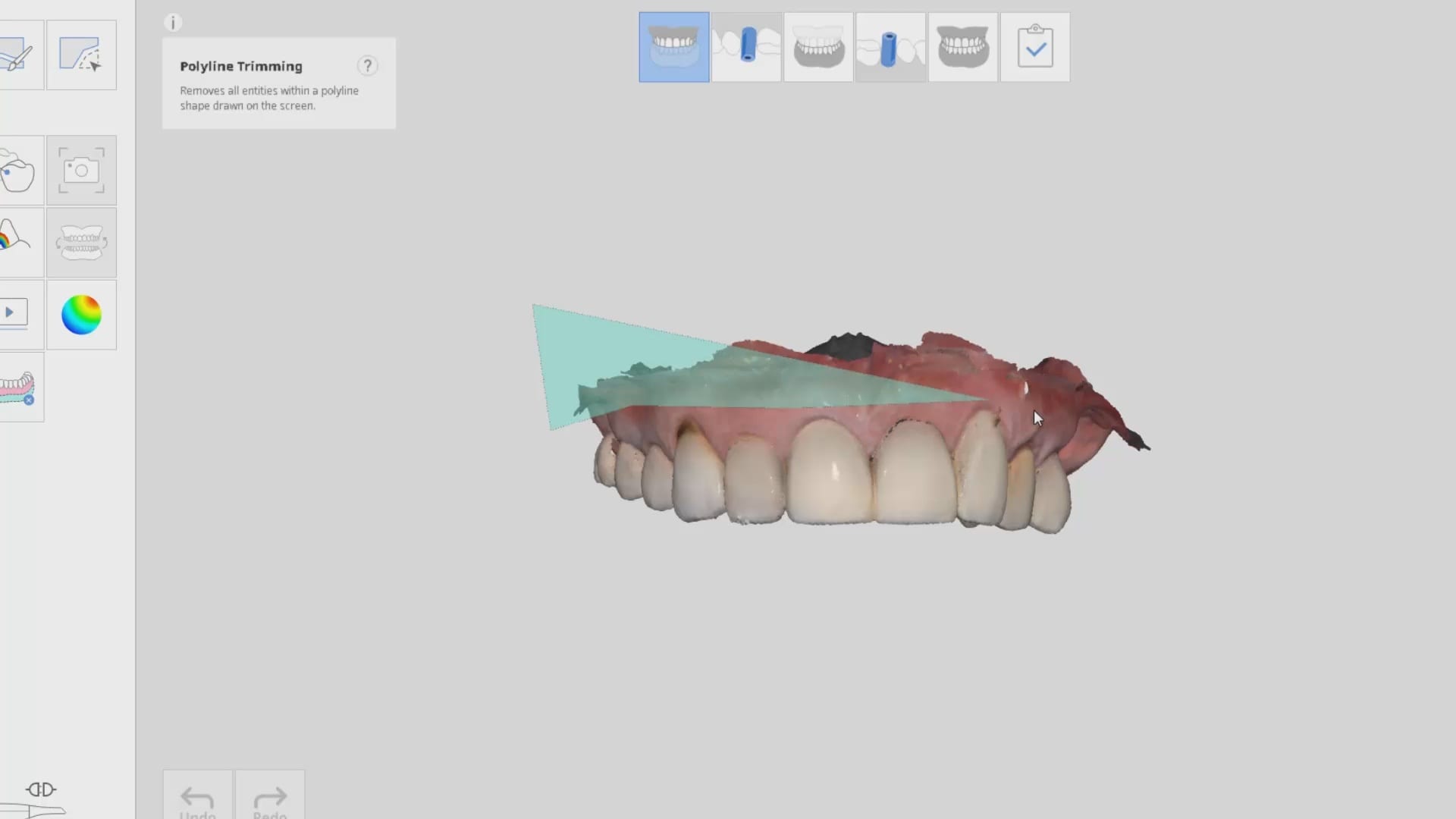 FULL ARCH SCANS ARE EASY AND PREDICTABLE WITH MEDIT I500
Full arch scans for aligners and other appliance can be tricky with a lot of intra-oral scanners.  With some sound principles and easy tutorials you can image a full arch in very little time. The reliability map, unique to the Medit i500 helps you stay on track and avoid model distortion and inaccuracies
OCCLUSION AND BUCCAL BITES ARE RELIABLE IN THE MEDIT I500 INTRA-ORAL SCANNER

The following videos demonstrate how dual buccal bite captures can help a dentist to properly mount cases for aligners, occlusal guards, sleep apnea appliances.  Most of the Medit i500 power users love the ability to align the arches manually for more complicated cases where the vertical dimension is altered