Description
This package includes everything you need to get started
Pro Install and in-office training for 2 days
unlimited remote workflow and technical support from CAD-Ray
3 year warranty
Hyperdent Compact Cam
Tool Starter kit (one of each tool)
Puck Holder
Glass Ceramic (CEREC) holder
Dess Premill Titanium Abutment holder
5-Axis Simultaneous Milling Machine
It mills on X, Y, Z axis and rotating blocks and discs 360 degrees in both clockwise and counterclockwise movements. 5-axis milling always allows excellent fits without restrictions on shapes of prostheses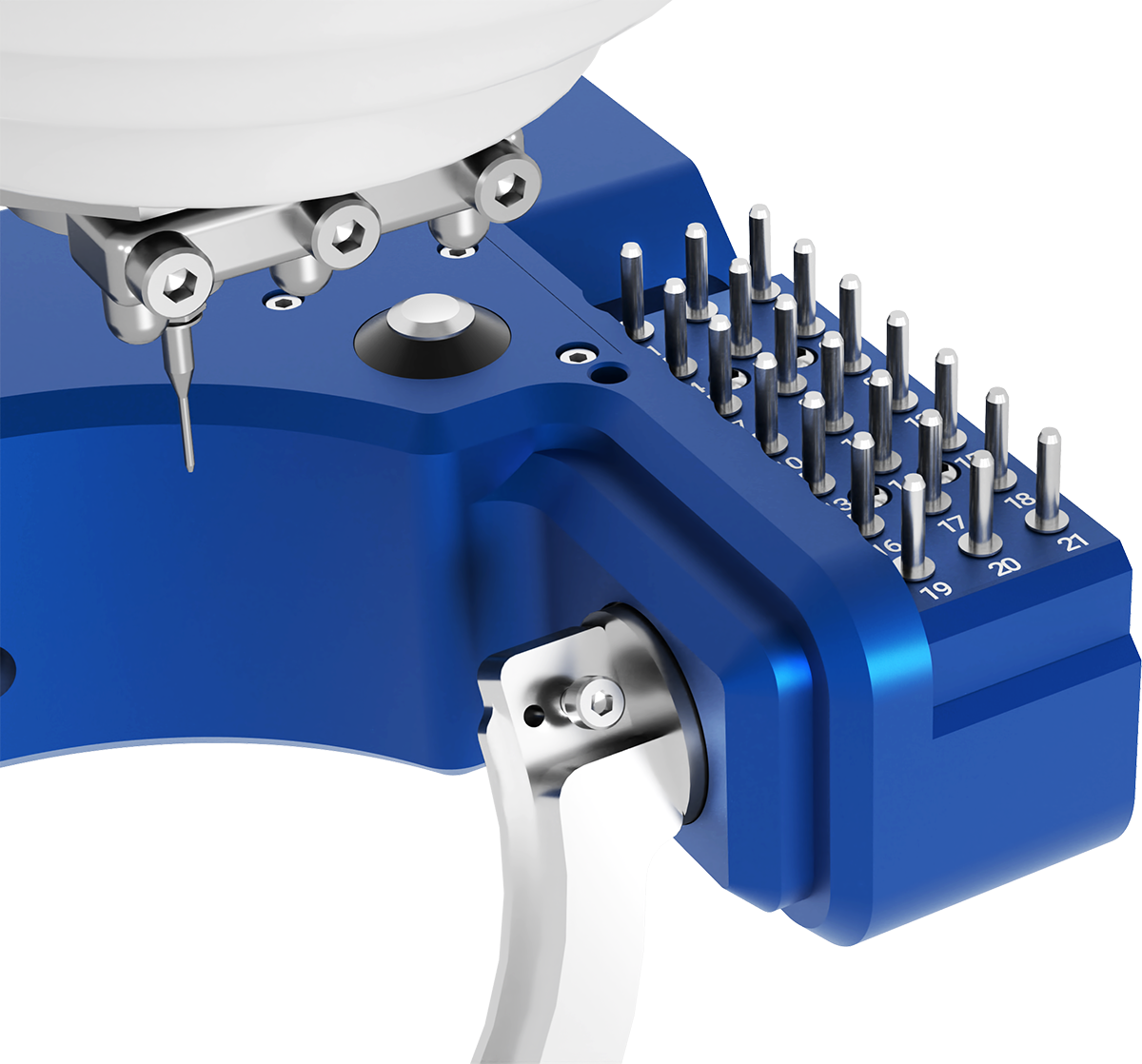 Tool Positions and Identification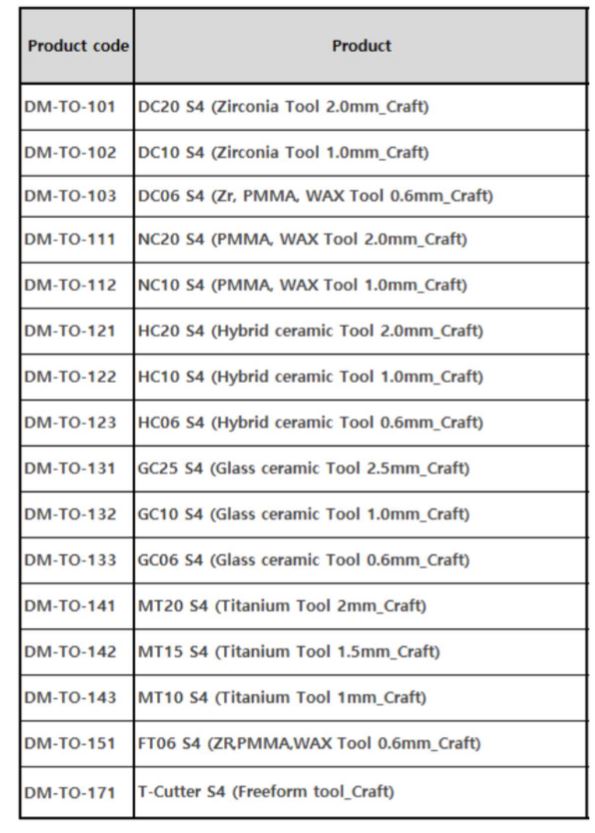 One Step Milling
Everyone thought one-step milling was impossible, but now experience it with CRAFT 5X. CRAFT 5X extends beyond mechanical limitations of conventional milling machines and reproduces your design as it is. One-step milling is complete by producing the abutments and the suprastructures simultaneously with the 5-axis reverse milling method.
While conventional custom abutment production goes through complex stages of designing, milling, and scanning the abutment, one-step milling reduces the production stages by milling the abutment and the suprastructure at the same. Save your time more than one day through milling the abutment during sintering the zirconia bridge. It also improves the accuracy by preventing errors that may occur during scanning.
Durable Jäger spindle, which features up to 100,000 RPM and maximum power of 0.7kw, can mill hard materials stably.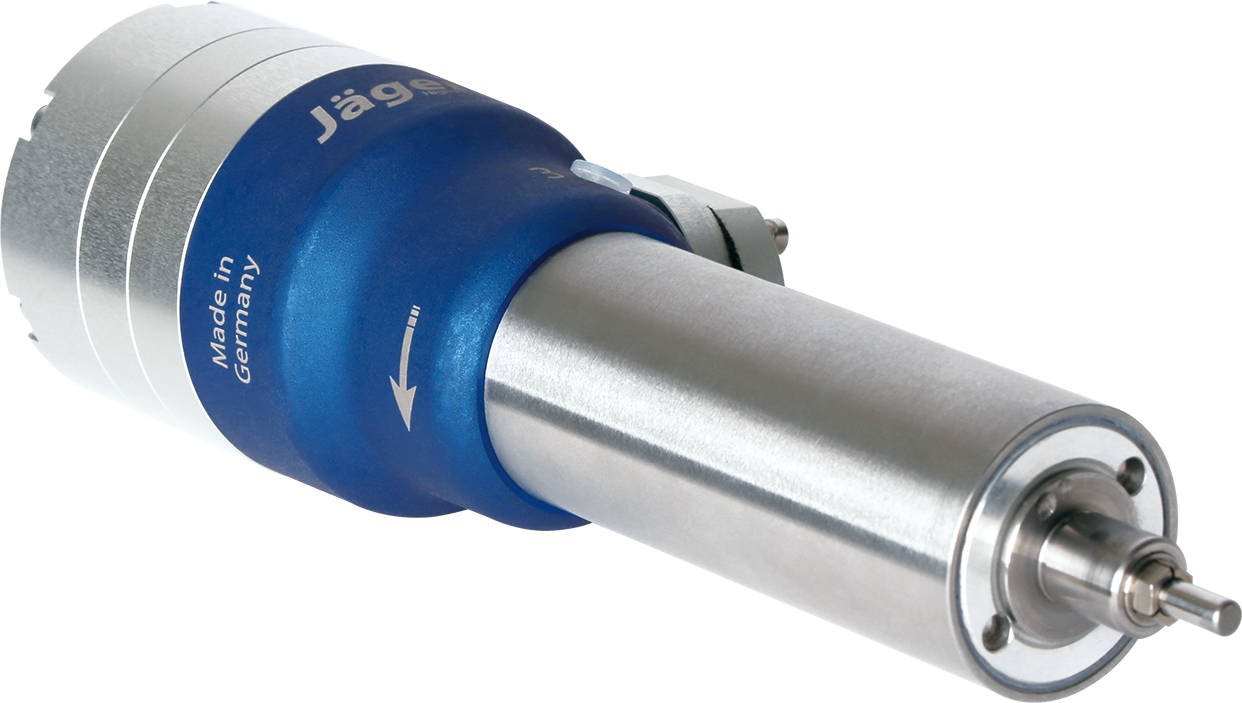 5-Axis Simultaneous Milling Machine
It mills on X, Y, Z axis and rotating blocks and discs 360 degrees in both clockwise and counterclockwise movements. 5-axis milling always allows excellent fits without restrictions on shapes of prostheses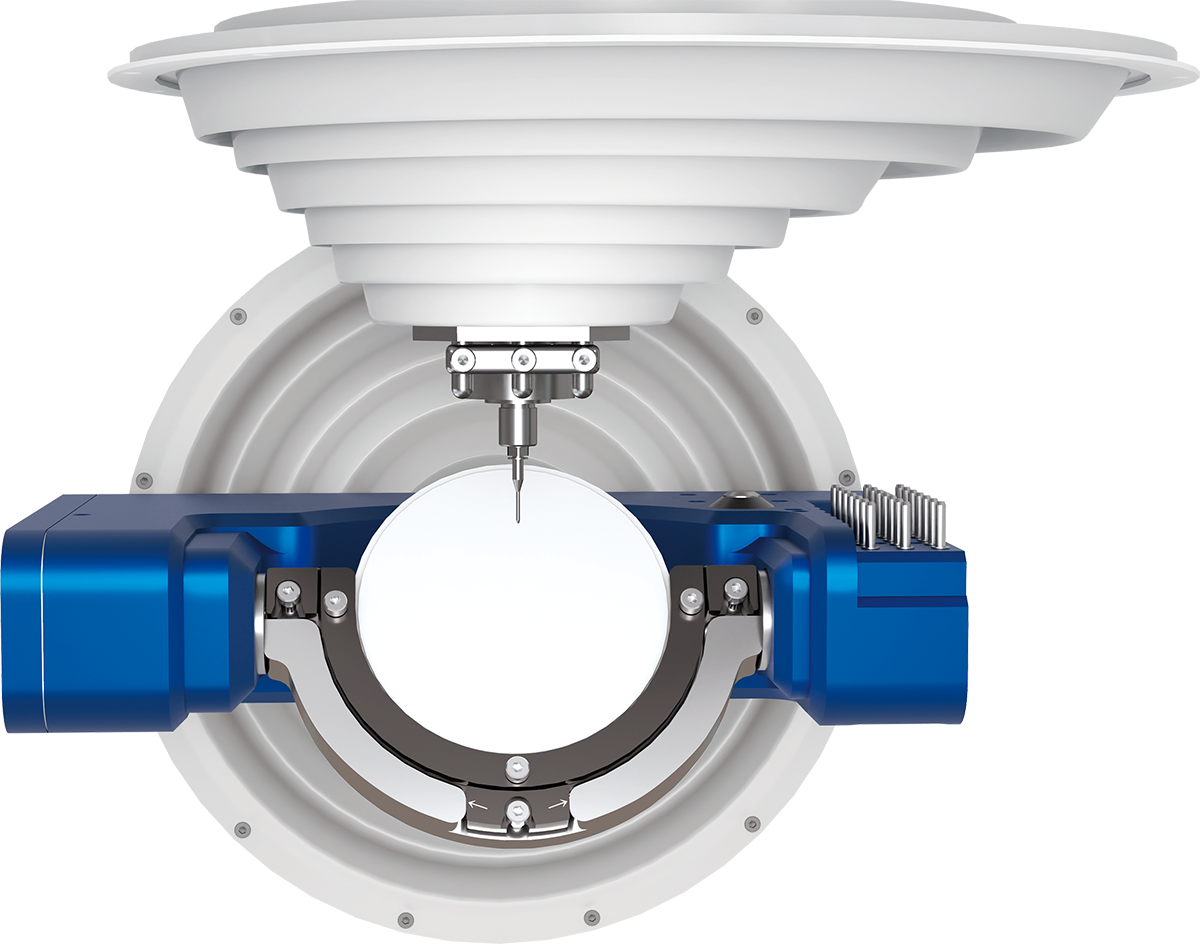 A touch screen and a built-in computer are equipped. The machine control software has an intuitive user interface that anyone can easily use.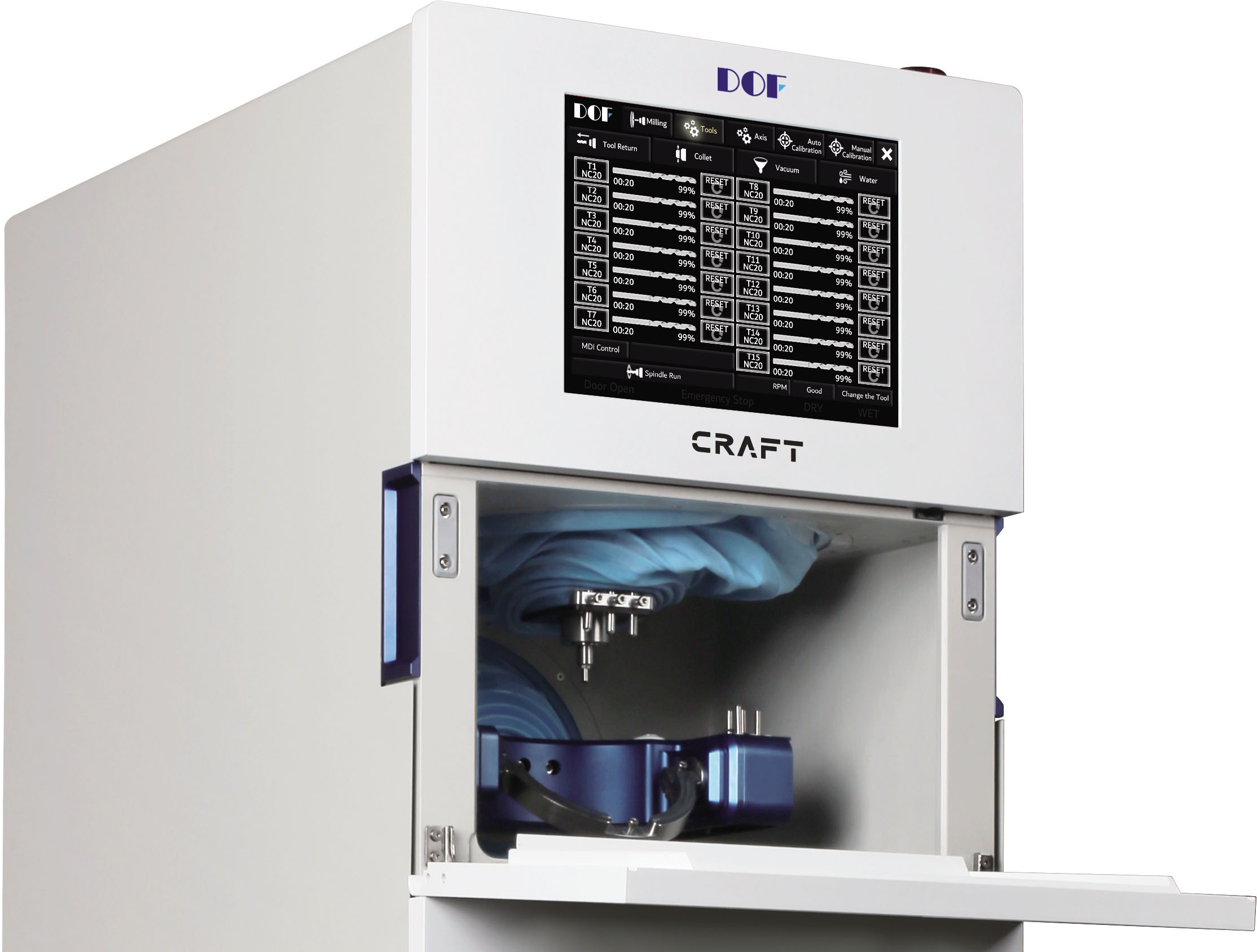 Sturdy & Low-Vibration Compatible Milling
Regardless of its compact size, the internal structure of steel components deliver optimal milling speeds with low-vibration for precise milling.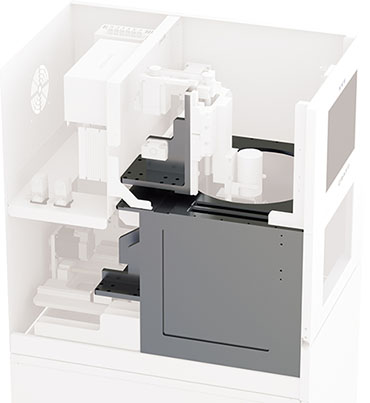 Wet & Dry Compatible Milling