Trios 5 Wireless Intra-Oral Scanner
From: $25,900.00
Shipping expected to begin November, 2022.
Dell Laptop or Lenovo Thinkstation Desktop required to complete order.
Get a $4,500 CASH REBATE FROM 3shape when you trade in a competitive scanner, or TRADE UP an old 3shape scanner: Apply for the rebate here: Redeem (3shape.com)
CAD-Ray Package includes
CAD-Ray technical and clinical support for life
$2000 Lab credit to one of 4 CAD-Ray Partner Labs
CAD-Ray Trios Training and ALL Level 1, 2, and 3 Tuition for In person CE courses
CAD-Ray membership and video library
TRIOS 5 Wireless includes (From Trios):
TRIOS 5 Wireless intraoral scanner
Free 1 year of TRIOS Care (full-service pack) ($2,299 Yearly OPTION for trios care after year one)
3Shape Unite – open dental platform
5 scanner tips + 1 protection tip
3 batteries and charger
License dongle
Wi-Fi dongle for PC
100 single-use body sleeves
Carry box
Description
Scan Assistant
Why is this a significant step?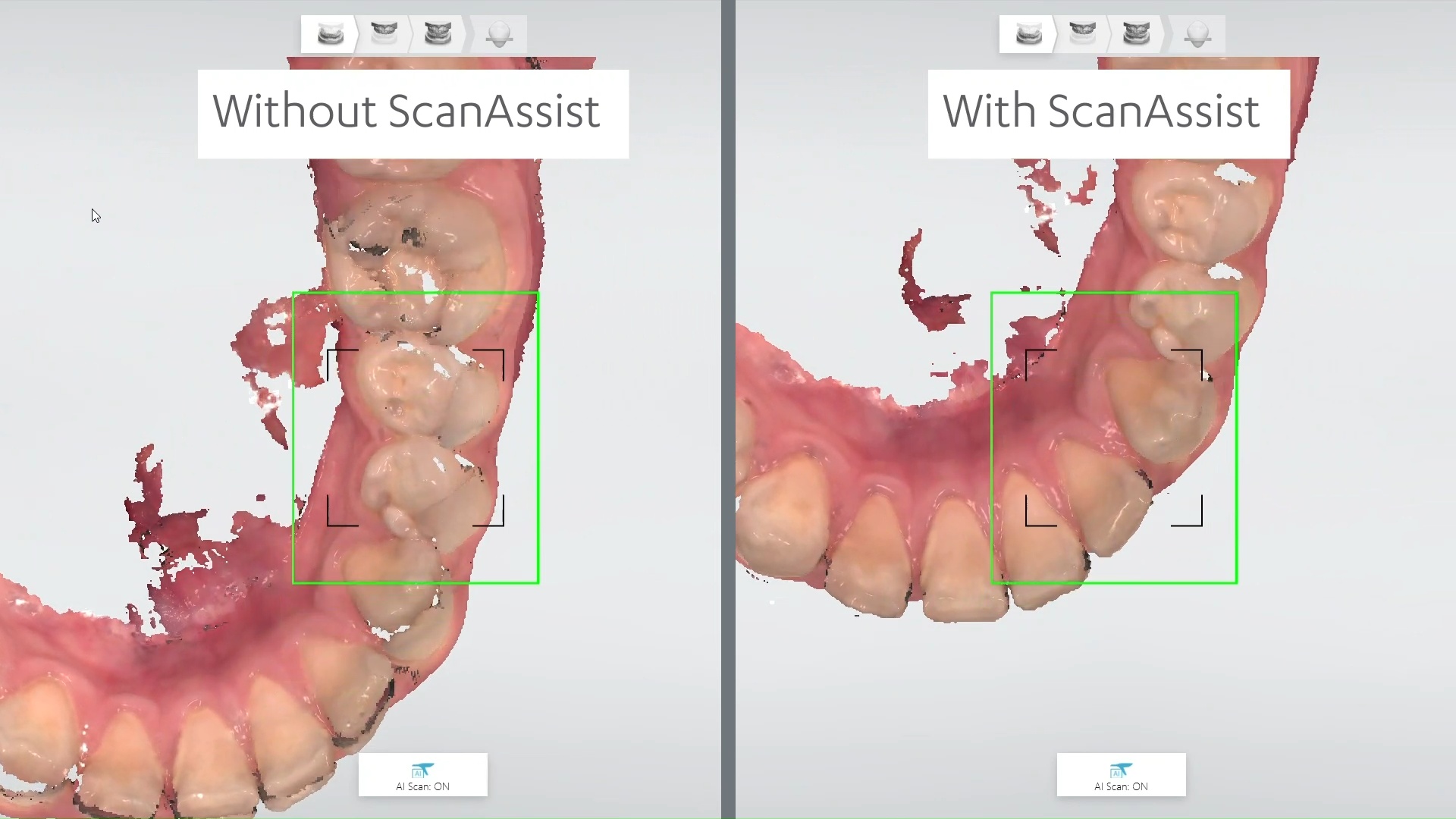 Trios Care Brochure
trios care

Additional information
Simply Ergonomic

The smallest and lightest intraoral scanner to date

TRIOS 5 Wireless is 3Shape's most streamlined scanner ever. The sleek, pen-grip scanner is optimally balanced to fit comfortably in any hand. TRIOS 5 is 30% more compact and weighs just 10.6 ounces (with battery) and is only 10.5 inches long. In comparison, some competitor scanners weigh up to 16.5 ounces and are more than 13 inches in length. And you can take your TRIOS 5 anywhere using TRIOS Share to scan from every PC in your practice.

Weight – 10.6 oz incl. battery and scanner tip (300 gm with battery)
Length – 10.5 inches (26.6 cm)
Scanner height x width – 1.52 x 1.47 inches (3.85 x 3.74 cm)
Includes TRIOS Share enabling you to scan and plan with your TRIOS 5 Wireless from any PC anywhere in your practice using Wi-Fi

Simply Effortless

introduces intelligent-alignment technology

At the heart of TRIOS 5 is the ScanAssist engine, which features intelligent-alignment technology to make scanning even easier. Dental professionals will enjoy the built-in LED ring and haptic sensory feedback that guide you while you scan to make digital impression-taking smoother and faster. In fact, intraoral scanning with TRIOS 5 is so easy to do that you create the scan path you prefer.

Optimize your scans while you scan, guided by LED ring and haptic feedback, and driven by the all-new, robust ScanAssist engine that minimizes misalignment and distortion in 3D models to make impression-taking so simple that you can create your own scan strategy or scanning routine.
All-day battery life with Smart Power Management that automatically switches TRIOS 5 to sleep-mode to save energy when not in use. Up to 66 minutes of scan time per battery
Precision 3D models with no need for a calibration tool – that means you no longer need to calibrate your scanner every 14 days like with other intraoral scanner models.
LED ring and haptic feedback guide you while you scan to make scanning easier.
Two-button design for improved software navigation and scan analysis.

Simply Hygienic

a new standard in patient protection and infection control

TRIOS 5 Wireless reimagines intraoral scanner design. It is so easy to clean because it is hygienically sealed up to its battery inlet with no cracks or crevices that can accumulate soil or contaminants. A sapphire glass window encloses the FDA cleared autoclavable tip to create a sturdy microbial barrier between patient and scanner. TRIOS 5 Wireless also includes single-use body sleeves that cover the entire area touched by the operator to further protect against contamination.

FDA 510 K cleared enclosed scan tips provide a microbial barrier for the scan tip. Tips are autoclavable up to 100 cycles.
Ultra-thin, snug, and near-invisible single-use body sleeve shields the scanner body and reduces risk of cross contamination.
Scanner body has been designed for easy cleaning and disinfection.

Digital dentistry at your fingertips

powered by 3Shape Unite

Like all 3Shape TRIOS scanners, TRIOS 5 Wireless includes the 3Shape Unite platform with it for free. Together, TRIOS and 3Shape Unite seamlessly connect you to over two thousand dental companies, treatment solutions, practice management systems, and labs, represented as apps on the dental world's most open and collaborative platform. Doctors can also take advantage of 3Shape engagement apps, included free with TRIOS 5 Wireless, to help boost treatment acceptance. And TRIOS 5 Wireless is so easy to use, even first-time users will have no problems scanning their patients.

Peace of mind service

TRIOS 5 Wireless owners can take advantage of two TRIOS service agreement options: TRIOS Care, which delivers focused onboarding, extensive training, and unlimited support for practitioners, including express replacement, if your scanner is damaged and TRIOS Only – a scan-ready free service agreement with no monthly costs. TRIOS 5 is 3Shape's fifth-generation model of the world's most recognized intraoral scanner bringing industry-leading scanning experiences, award-winning design, and unparalleled clinic-to-lab workflows – powered by 3Shape Unite.