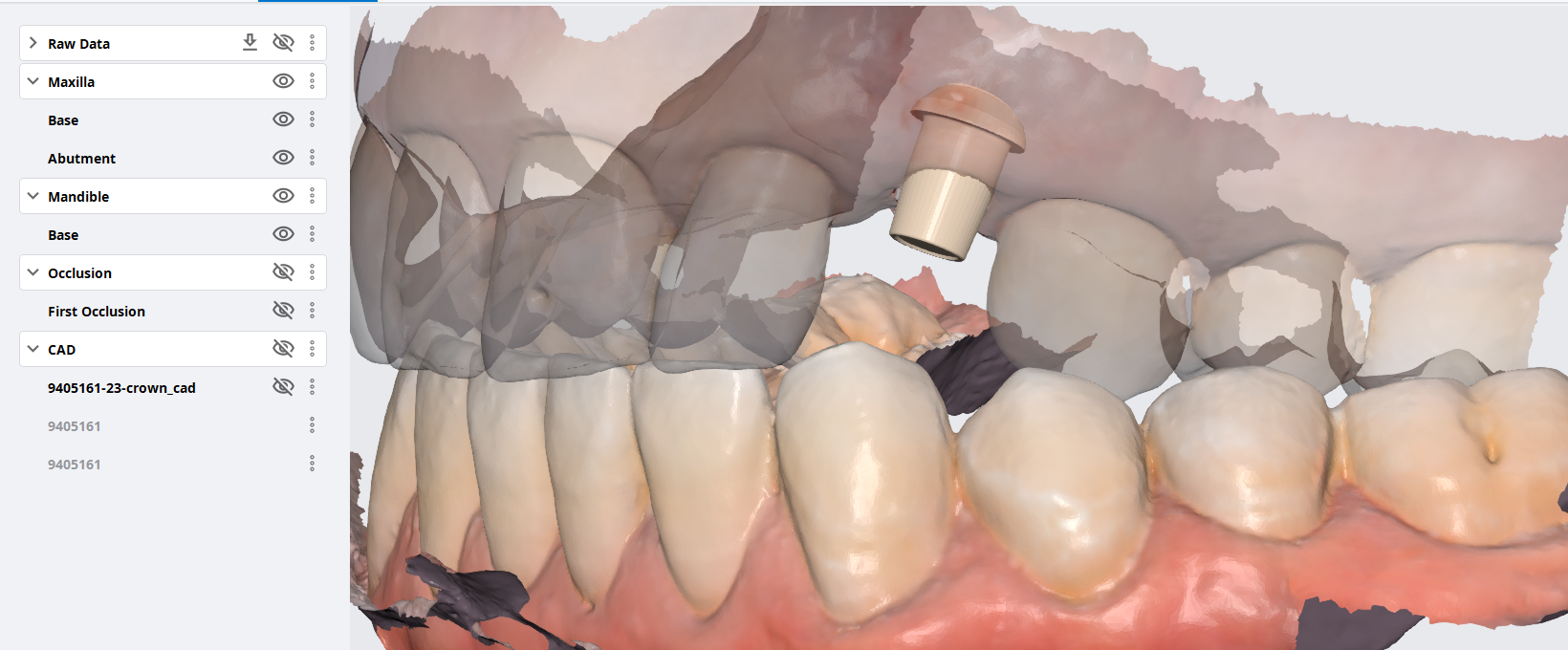 here is a list of why the Medit Artificial Intelligent Implant Suprastructure Identification System is significantly more advantageous over all other cadcam systems.
 It s technically a crown and bridge case and the implant location or timing does not matter
You can find margins outside the mouth!  See the first video to appreciate the significance of this
You don't have to deal with retraction or hemostatis at all
 You don't have to worry about sprue position. Many other systems force the placement of the sprue to a specific location often making the case more difficult to manage than necessary
 you are not limited to just a few implant lines
 you don't have to worry about location of anti rotational notch
 you can digitally alter the prep and get a virtual reduction coping in cad
 Use any restorative block you want.  There is no need to order special blocks with pre-fabricated access channels and keep a large inventory of many colors. Your regular block inventory will suffice.  Just make sure the top of the tibase is wider than the diameter of the drill used to mill out the intaglio.  Also, the CAM and the milling machine determine the exact product and different settings maybe utilized to give you relief off the walls.  Some will even remove the antirotational notch because the adaptation is so tight, the restoration will not rotate due to the tall walls of the tibase
 You can check the fit outside the mouth on the same tibase or a one you keep chairside for every case to let you know that if you are not seating, it is clearly a contact or contour issue as opposed to an intaglio issue.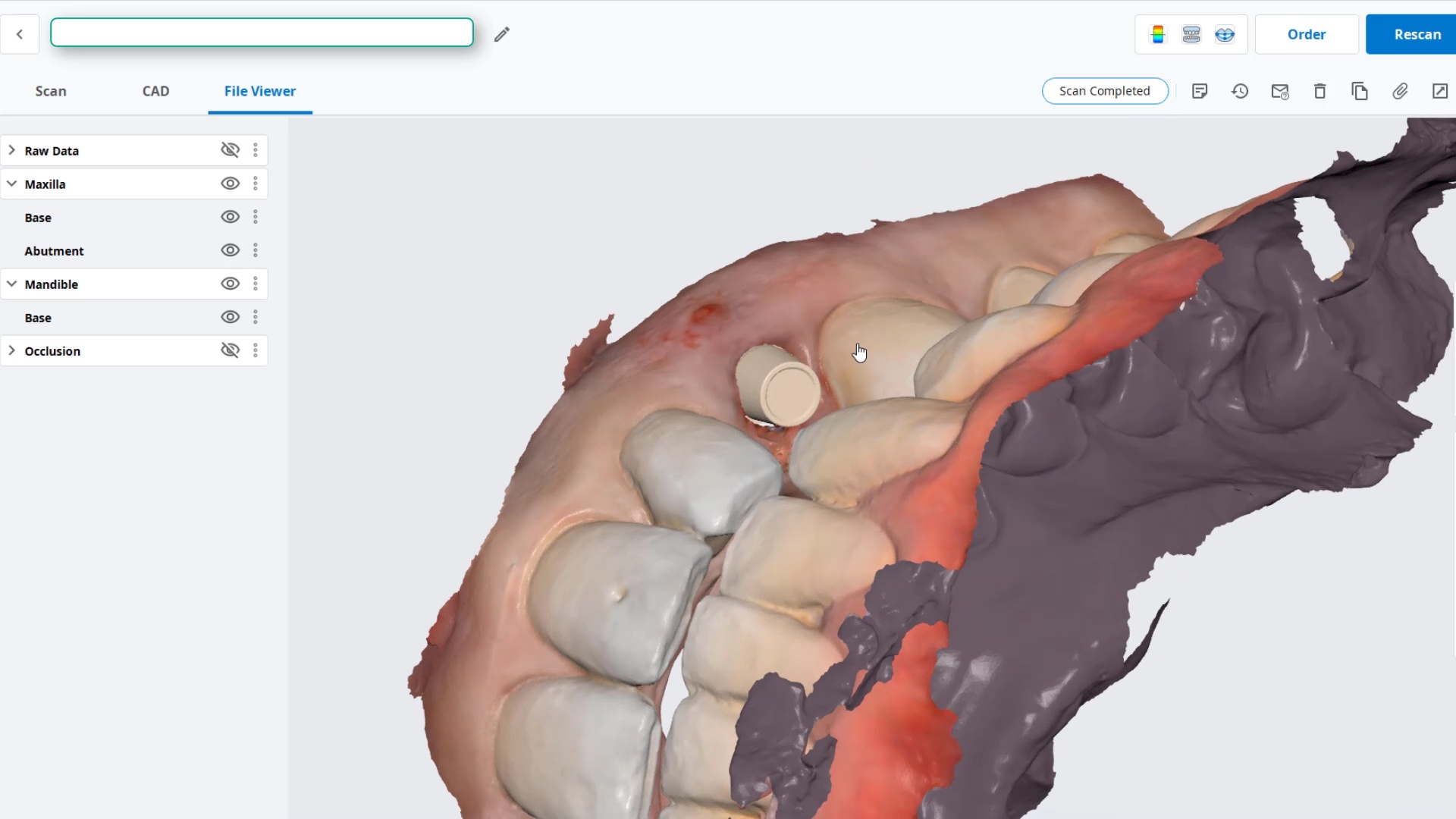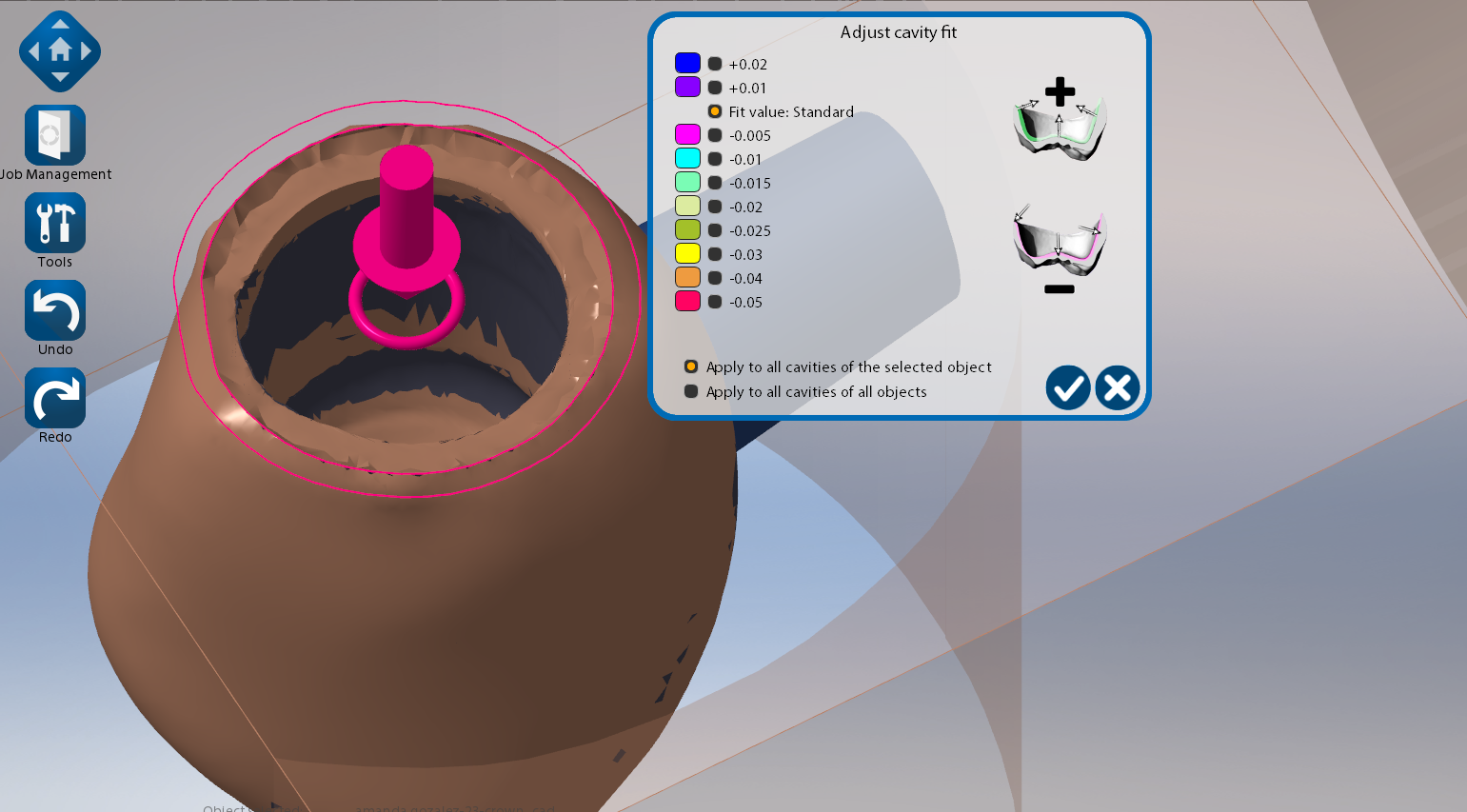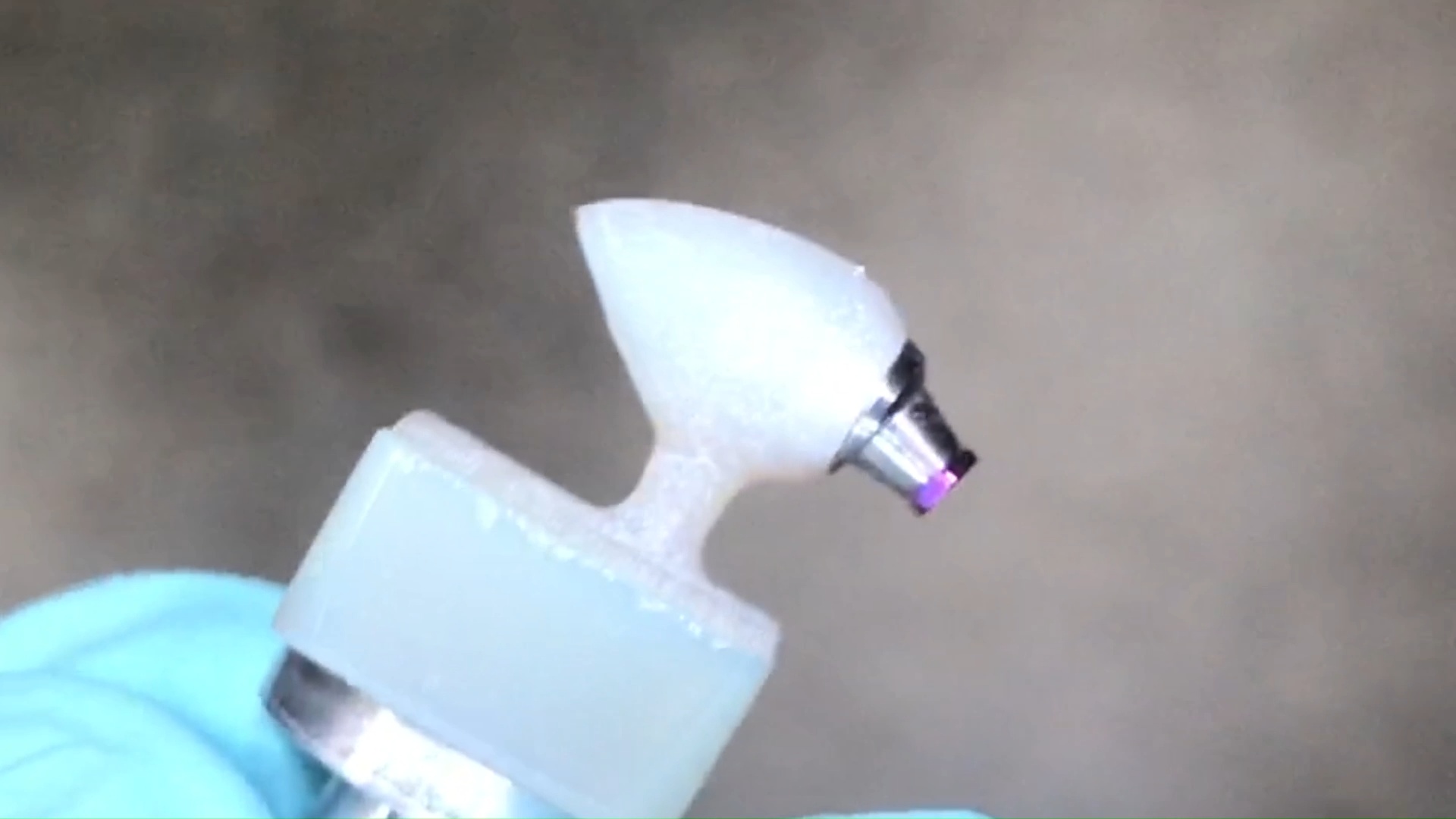 With Medit's Crown Fit function, you can see exactly how much cement is required to seat the restoration and how well it is adapted to the tibase.