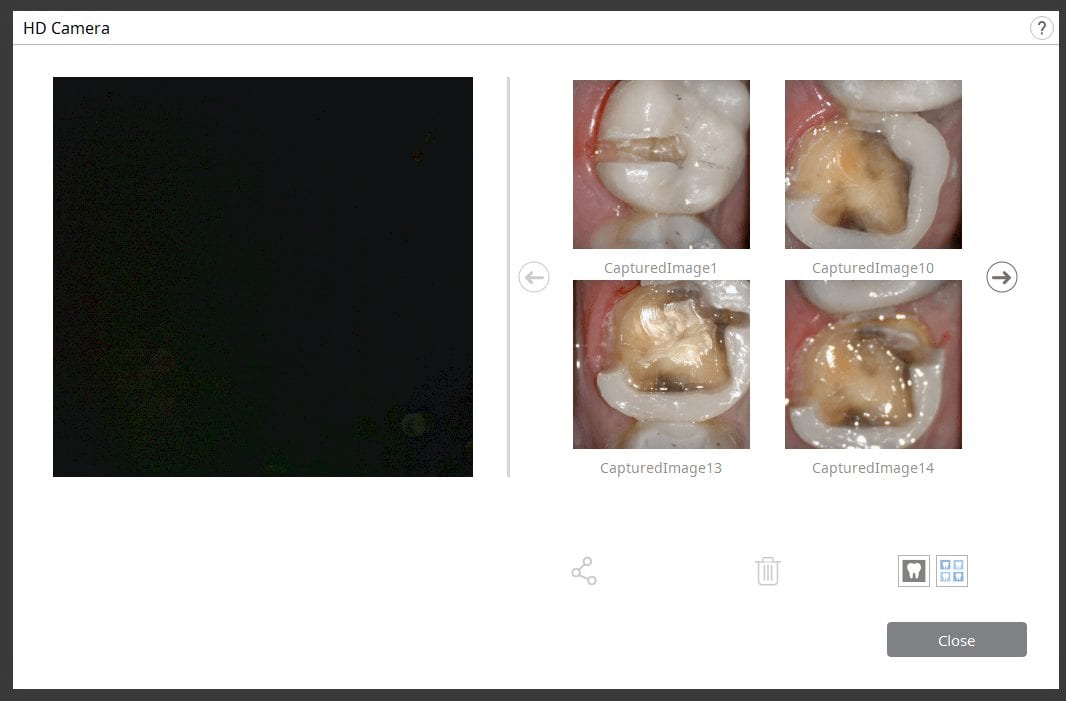 One of the most dreaded procedures in dentistry is to cut off a bonded lithium disilicate material. With zirconia, since the bond strength is weak, just "rattling" the crown helps it pop off. You could also debond the restoration with a laser pretty quickly. With emax, you must use copious amounts of water so you don't fry the pulp. You must also refrain from splitting the crown with a crown remover because you can damage the remaining tooth structure catastrophically.
In this sequence of photos, you will see how we recommend the removal of the bonded restoration. You must first create a trough across the occlusal surface of the crown. Ideally, use a 1.6 mm disposable bur to reach the interface between tooth structure and restorative material. As soon as you reach this junction, take a flat ended diamond bur and start working that same location and remove all the ceramic on the occlusal surface. Staying right at the junction of the material and tooth is the critical part of the process.
After you have removed the occlusal surface, you can take any bur and work the junction one the axial wall. By this time enough work has been done where the walls of the restoration start to break and peel off on their own.