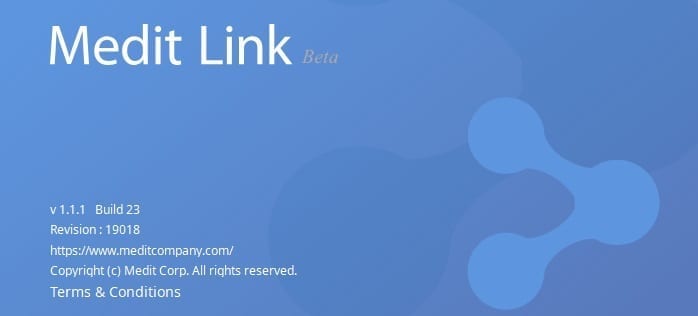 Medit Link v1.1.1
Fixed crashing problem which has occurred when clicking 'Save' or 'Scan' button multiple times in Work Box.
Medit iScan v1.1.1.1
Enhanced scanning algorithm was applied to allow acquisition of more data with less scan images, leading to reduction in overall scan time.
Enhanced Occlusion alignment algorithm now provides more precise result of occlusion alignment.
Scanning depth has extended by 30%, making it easier to scan objects from various angles.
The software will automatically set the best option of Nvidia Graphics Card for using Medit iScan.
Provides smoother rendering performance even for those with UHD(4k) resolution display.
Changed default sound effect during scanning.
Non-adjusting auto brightness issue for HD Camera was fixed.
Issue of abnormal display of scan data after performing specific commands was fixed.
Issue of software crash occurring when "Swap Maxilla And Mandible" function was fixed.