With the Meditlink software you can design a case and then export the designs and take them to any milling machine of your choice.  In this demonstration, we use the CORiTEC ONE to mill out the metal abutment in 45 minutes. This procedure is not intended to be a single appointment visit so timing is not critical and you don't place undue wear and tear on the milling machine.
The crowns were milled with two different milling machines.  A Celtra Duo block was used and milled with the CEREC MCXL and retrofitted to the abutment to verify the fit and accuracy.  The same crown stl was milled out of Vita material in the imes icore machine.  The whole point of the demonstration is that you can take scans from any intra-oral scan, take it to CAD software (in this case exocad) and then export the case and take it to any printer or milling machine of your choice.  You must make sure critical information is accurately transferred from your CAD software to your CAM software, which is generally the construction / project file that accompanies the STL files of the prosthetic components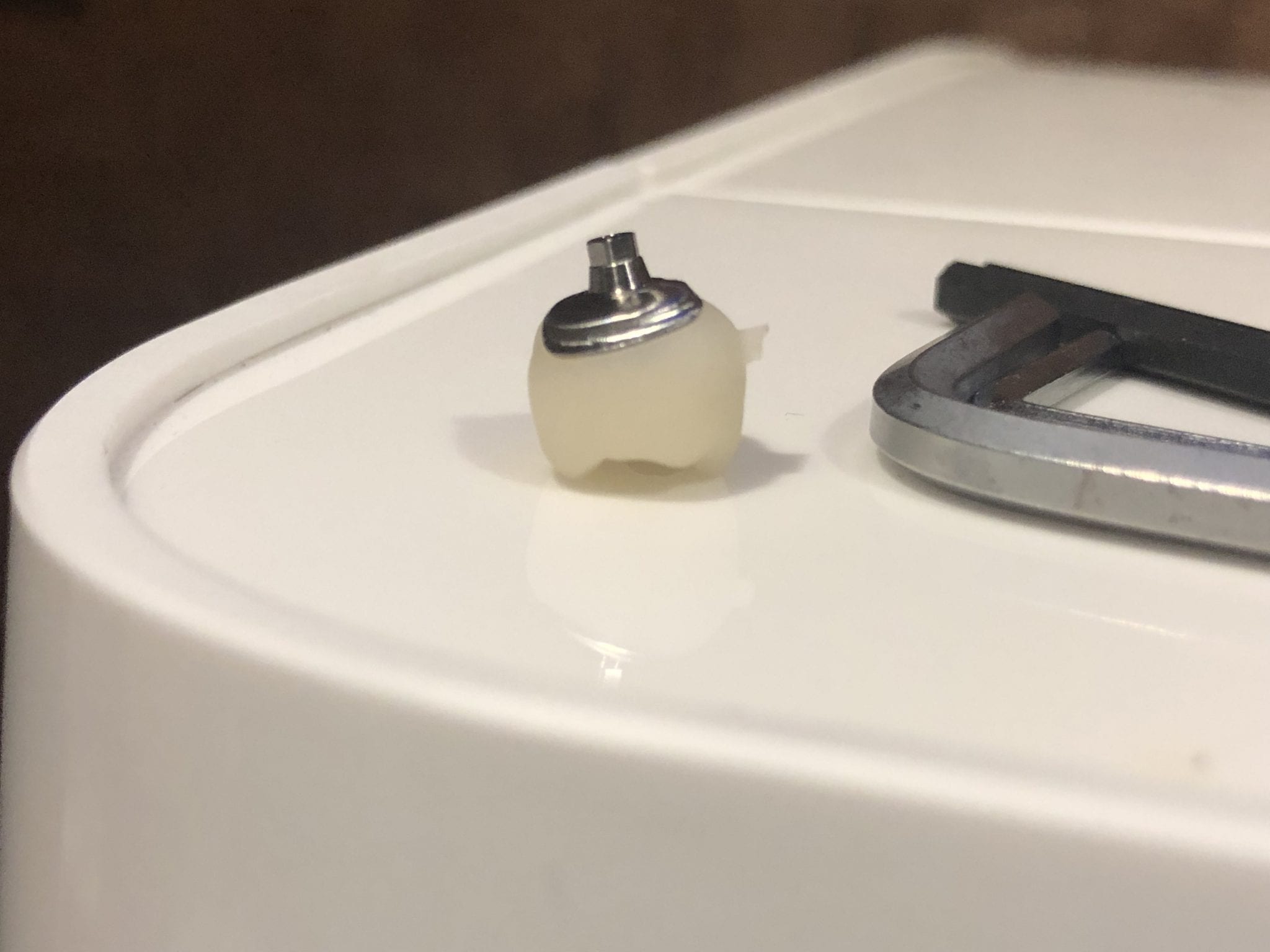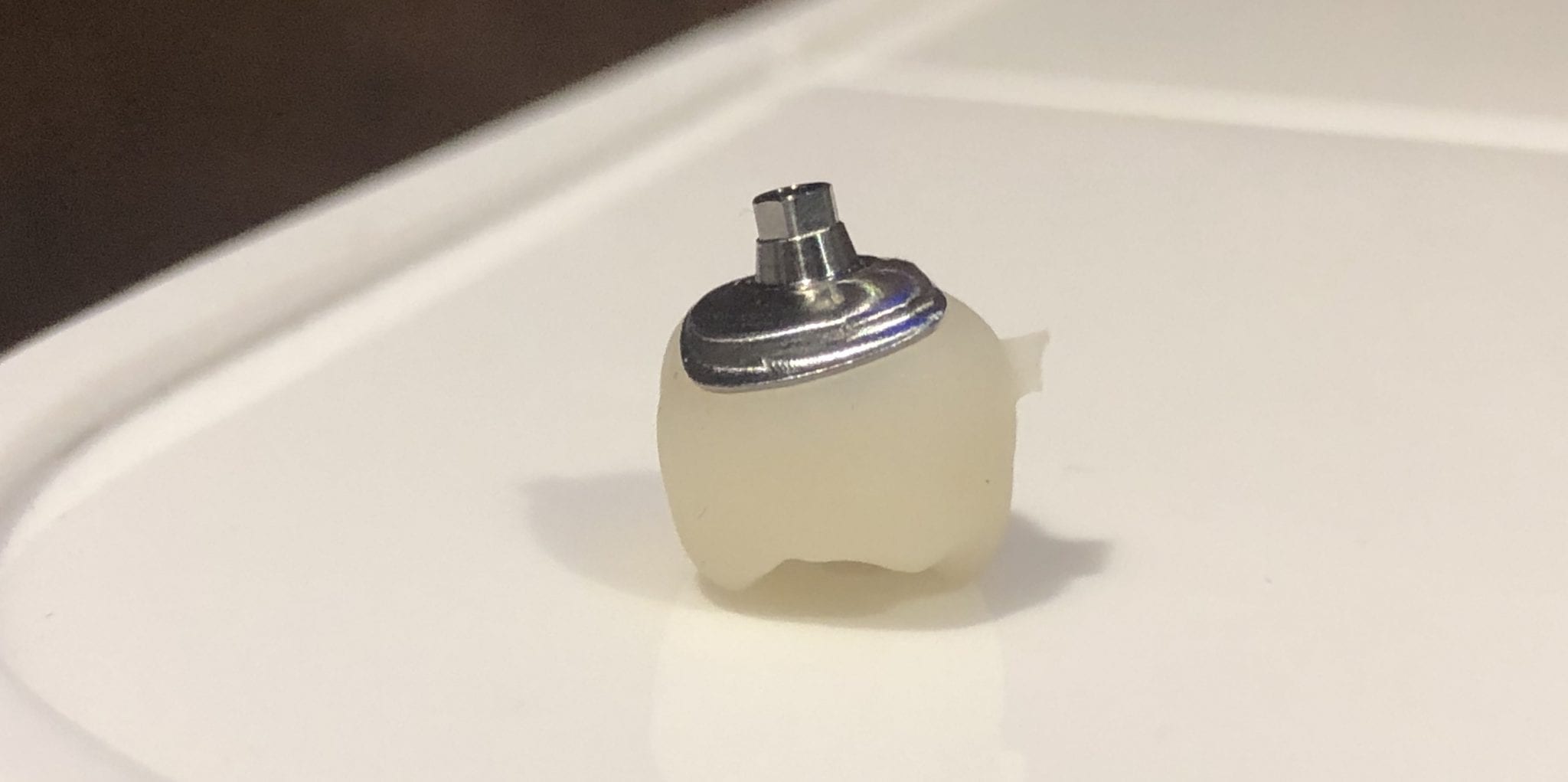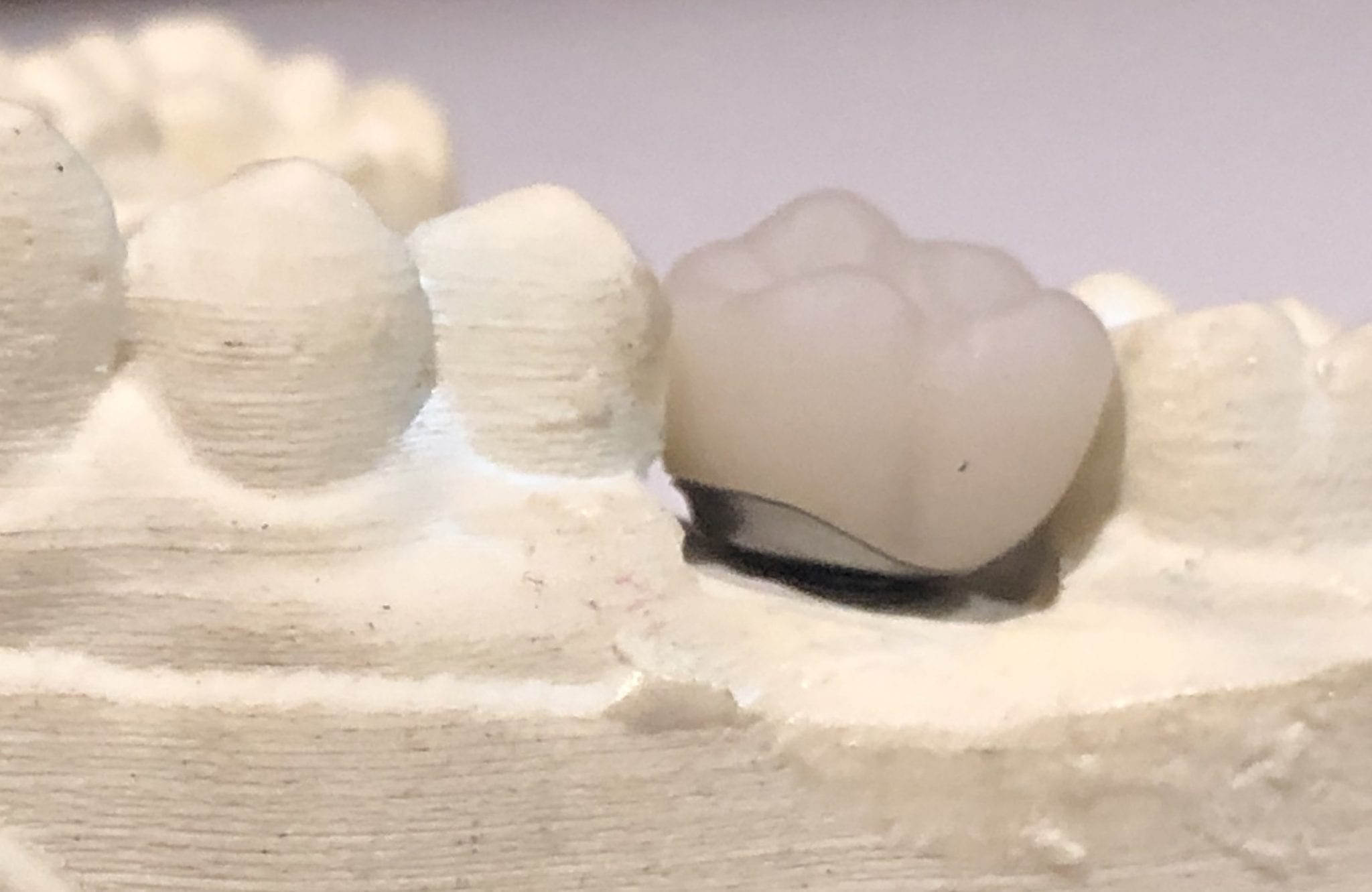 The same crown was milled out of Vita's Suprinity material in 20 minutes with the imes-icore CORiTEC ONE.  Take note of the internal adaptation of the metal abutment and the restoration and how when it is flipped upside down, the restoration does not fall out easily!