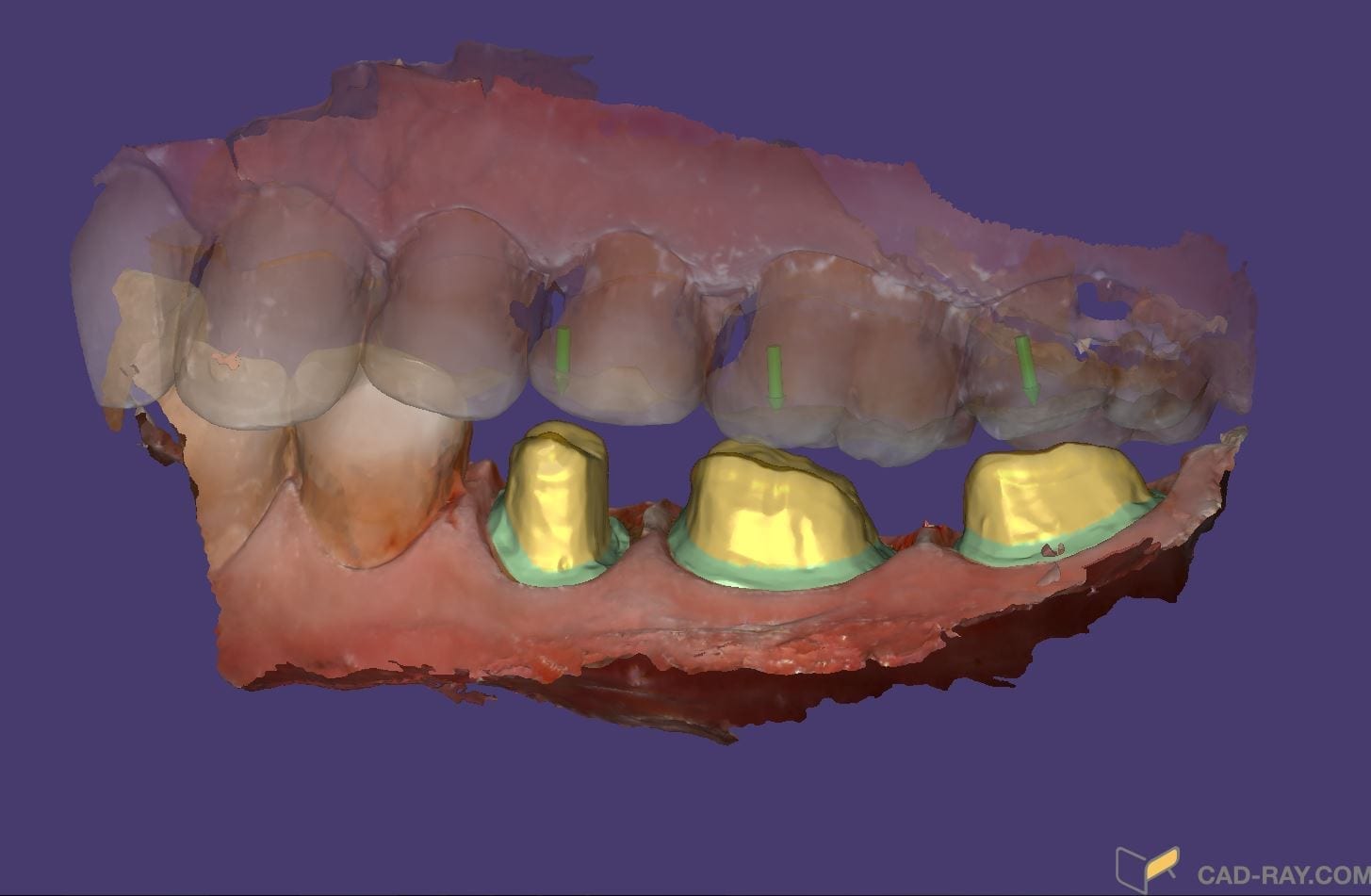 At CAD-Ray, we have a tough job balancing the interests of patients, dentists, and labs. The hand-off or delegation from dentist to the lab in a digital workflow is difficult to identify because of various habits all parties are accustomed to.
We think the sweet spot is for the dentist to mark the margins, verify that the case is mounted corrected for the proper vertical dimension, and then submit the case to the lab. A great tool is the DentalShare feature from exocad that allows collaboration between dentists and labs.
This eliminates so many obstacles, reduces cost for labs dramatically, and expedites the fabrication of the restorations. There are no phone calls that need to be made and it allows collaboration at the highest level where you can pass files and images back and forth to your technician at your and their convenience.
With the products we distribute and the number of clients we have managed over the years, we identify this segment of digital dentistry as the largest growth potential in our profession.