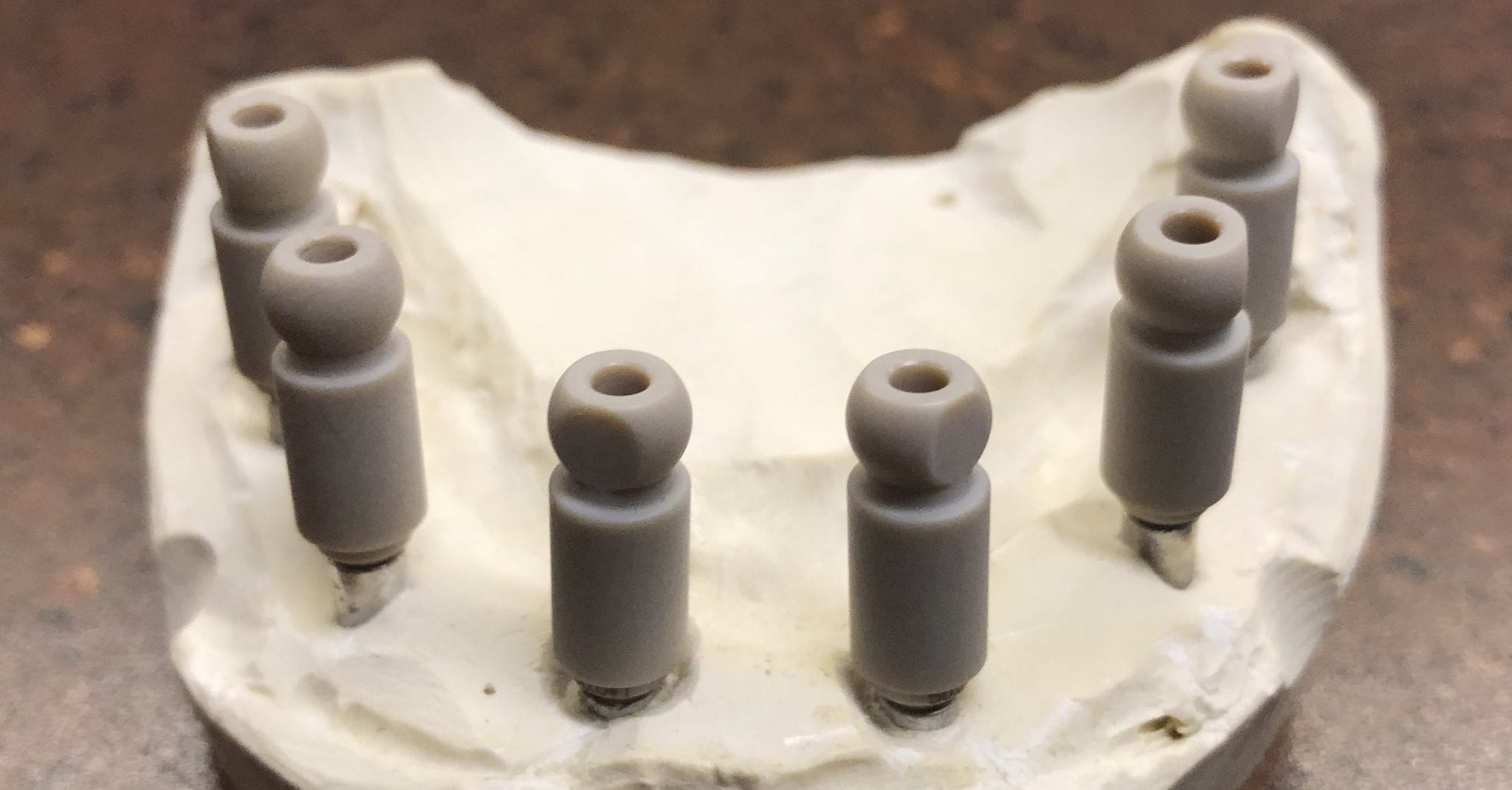 A common question we get about the Medit i500 is about its cross arch accuracy. There are dozens of ways one can introduce errors with digital impressions and the user must be able to recognize the potential pitfalls. Once you adhere to strict scanning protocols, you can achieve very accurate scans.
To demonstrate the accuracy of intra-oral scanning vs physical impressions, we place 6 DESS Desktop Scanning Scanbodies (REF: 5041) on a stone model that contained six implant analogs.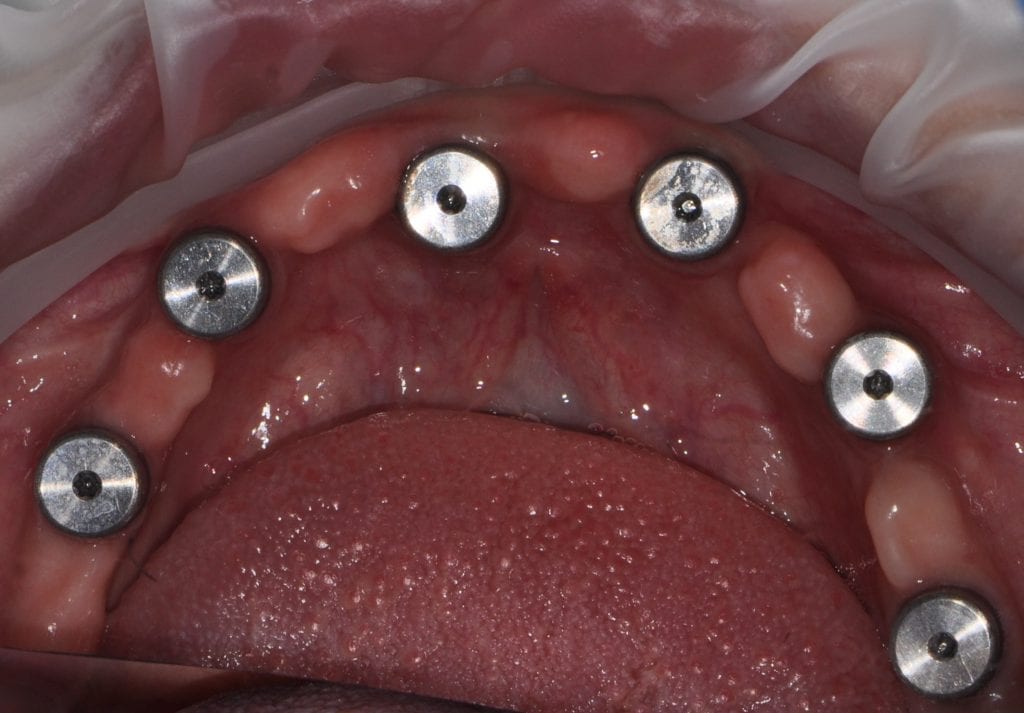 The original impressions were taken using traditional impression abutments on BioMax Implants from BlueSkyBio Narrow Platform Fixtures. The surgical stent was used to capture the impression duralay pattern resin was used to secure the relationship of the impression abutments to each other and the tray.
The model was poured and a stone cast with analogs were fabricated. The stone models were desktop scanned with the Medit T500 and the rendered models were exported to exocad software to analyze the precision of the intra-oral scan with the traditional method.