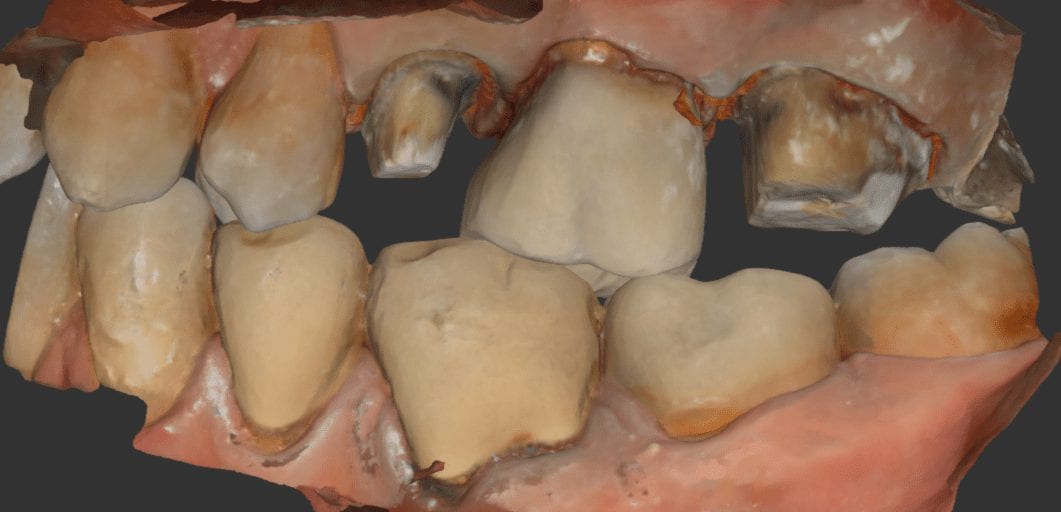 This is a lesson in chairside efficiency for all CAD/CAM users. Traditionally, you would be forced to prep two teeth and impress them both at same time, but with digital dentistry, you can break the case up and do it in segments, as if they are two separate patients involved.
In this particular case, the restorations were designed, milled, and seated in a single appointment.  To speed things along, only the second premolar was addressed; it was prepared, imaged, designed and milled.  While milling, the second molar was prepared.
After the tryin, they were chrystalized and seated at the same time.  Leveraging preparation time with mill time of multiple units can greatly increase efficiency at chairside.  See the following videos to pick up on all the details of the case.
CASE SET UP FOR PREMOLAR SCAN IN MEDIT
REMAINING TOOTH STRUCTURE AFTER REMOVAL OF PREVIOUS RESTORATION AND PREPARATION REFINEMENT
PREMOLAR DESIGN IN EXOCAD
REMAINING TOOTH STRUCTURE AFTER PREVIOUS CROWN REMOVED AND THE PREPARATION REFINEMENT
CASE SET UP FOR MOLAR IN MEDIT
MOLAR DESIGN IN EXOCAD
TRY-IN OF EMAX PREMOLAR
[videopress MTQFpe1W]
TRY-IN OF EMAX MOLAR
[videopress wAMZhynC]
SEAT OF PREMOLAR AND MOLAR EMAX CROWNS
[videopress j0dIUGzW]
IMMEDIATE POST OP X-RAYS