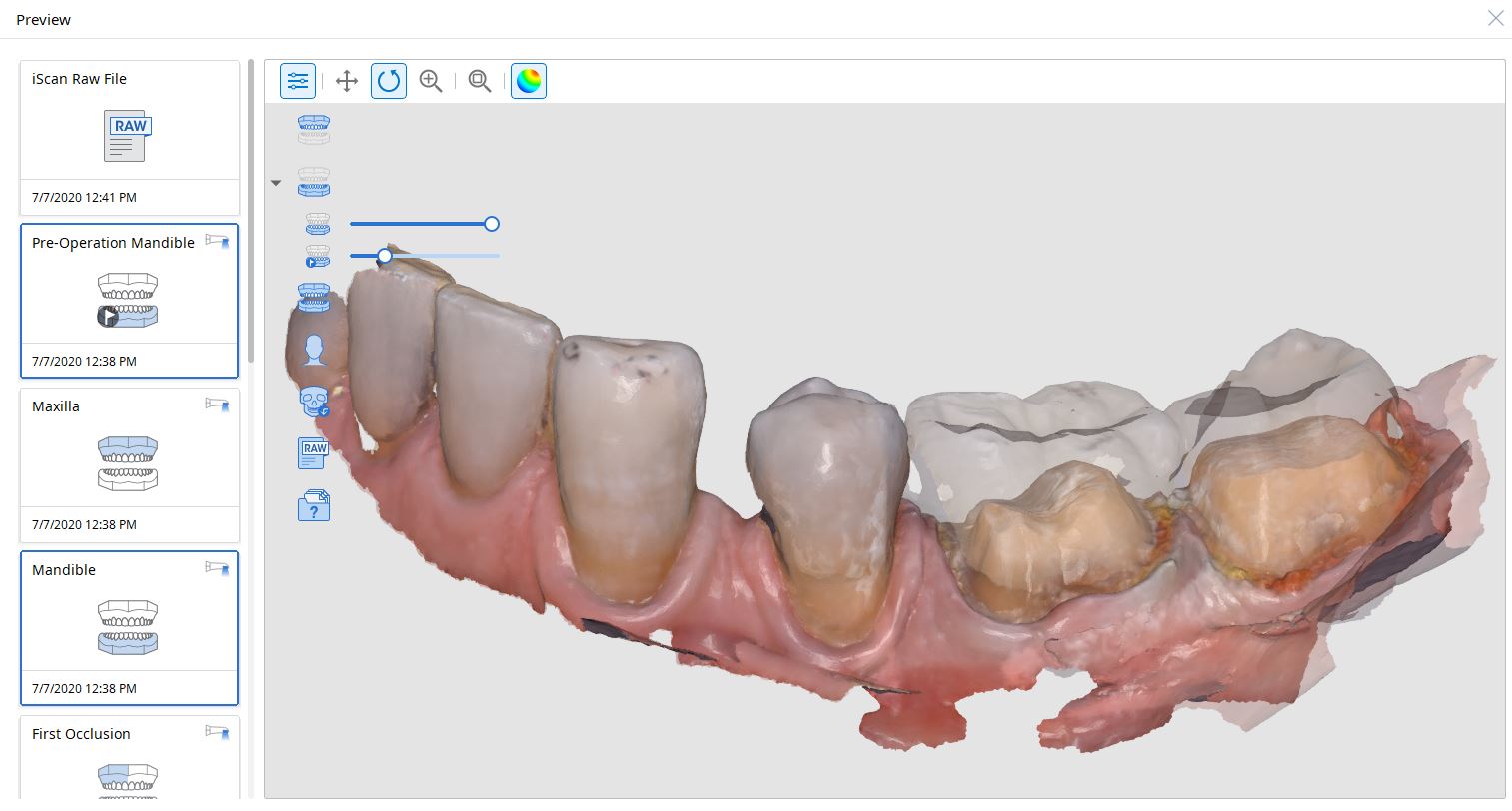 For our advanced users who mill in house or what to speed up their digital impressions we advocate taking advantage of digital dentistry's unique features that allow you to take impressions over a period of time and segments, building larger models over different sequences and time. In this particular case we have two molars in the lower left quadrant that warranted replacement.  The traditional method would be to prep both, isolate both, retract both, and take your final impression, but we will approach this as if there are two separate patients involved
For the second molar, we will take advantage of the anesthesia time and capture the first bite, the opposing, the pre-existing situation and then crop out the preparation area digitally.  Once the tooth is prepared, we will check for proper reduction.  We will then take the second bite to verify the vertical dimension has not changed.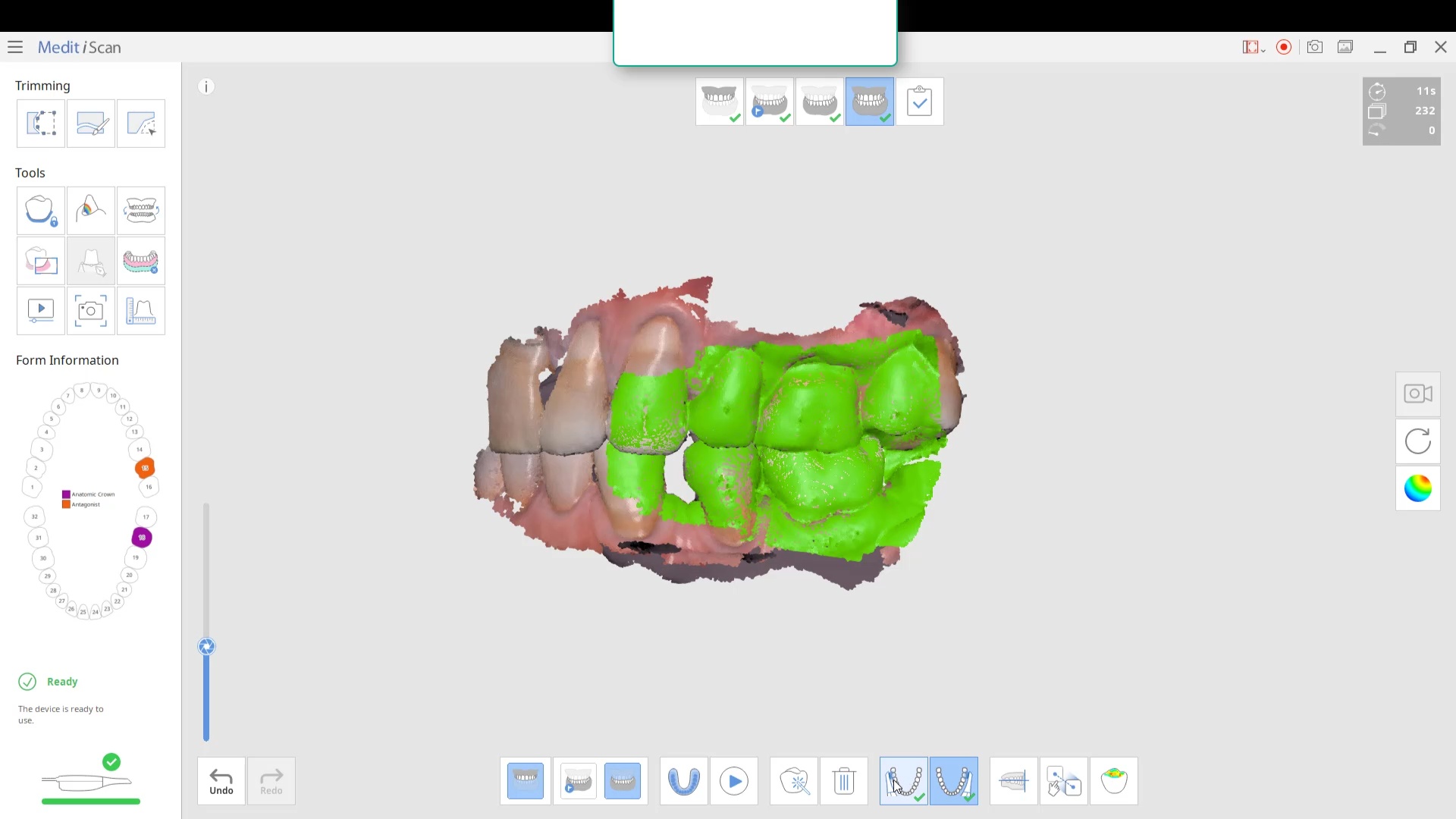 While the second molar is being designed and milled in the first case, we will launch a second window by cloning the first case.  All the data remains the same and this time we crop out the first molar digitally and protect the rest of the arch.  Once the first molar is isolated, it is digitally captured and then designed and milled.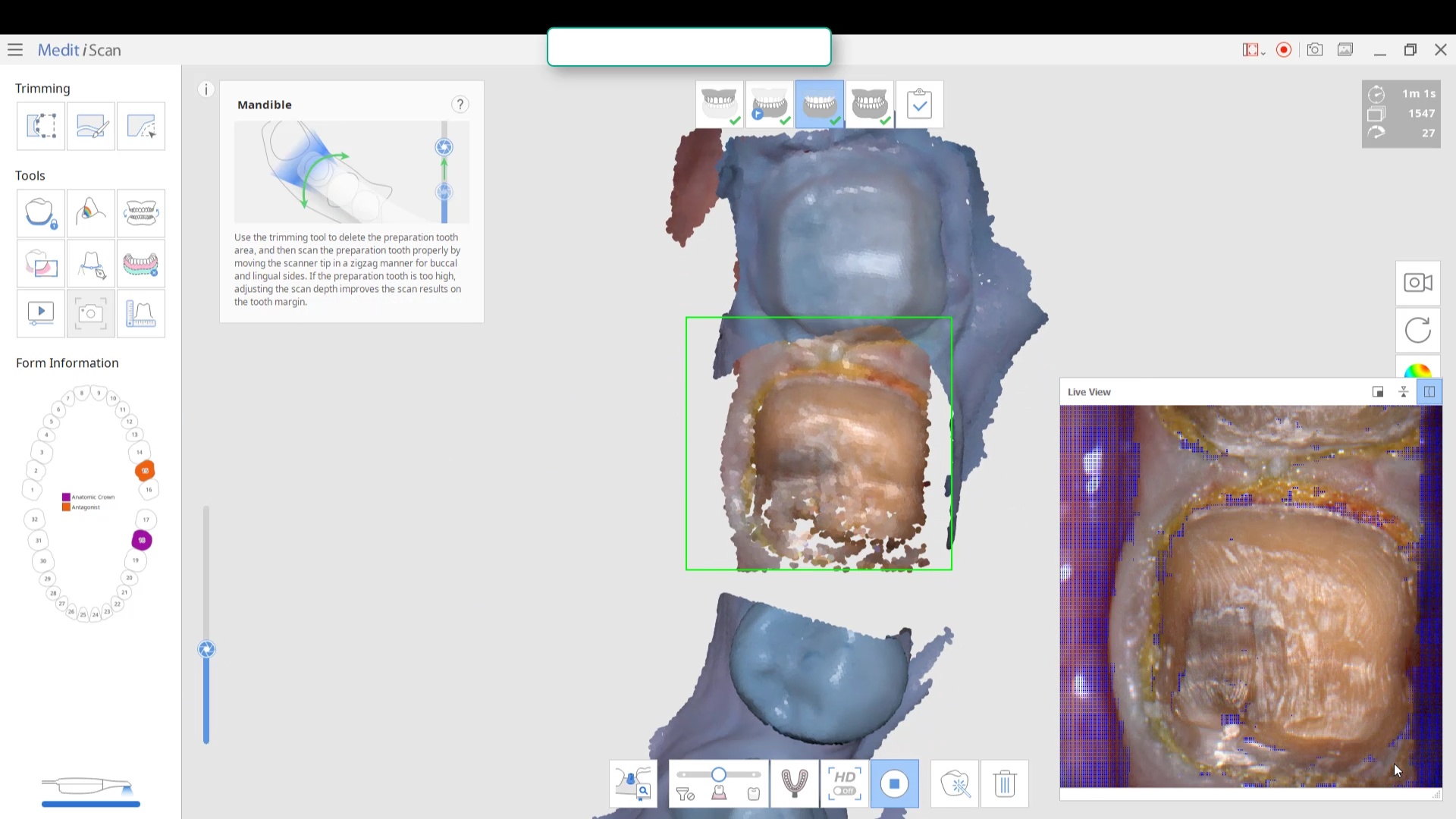 To manage the contact between the two crowns, there are many advanced applications.  Here is a simple explanation of how we use the prep model from case 1 as the pre-op model for case two.  Since the second molar in case 1 made contact with the distal wall of the first molar, when we design the crown for the first molar in case 2, all we have to do is make sure the distal wall is flush to the pre-op.  This guarantees us a contact between the two.  There are lots of shortcuts to this puzzle once you get the basics of digital impressions under your belt.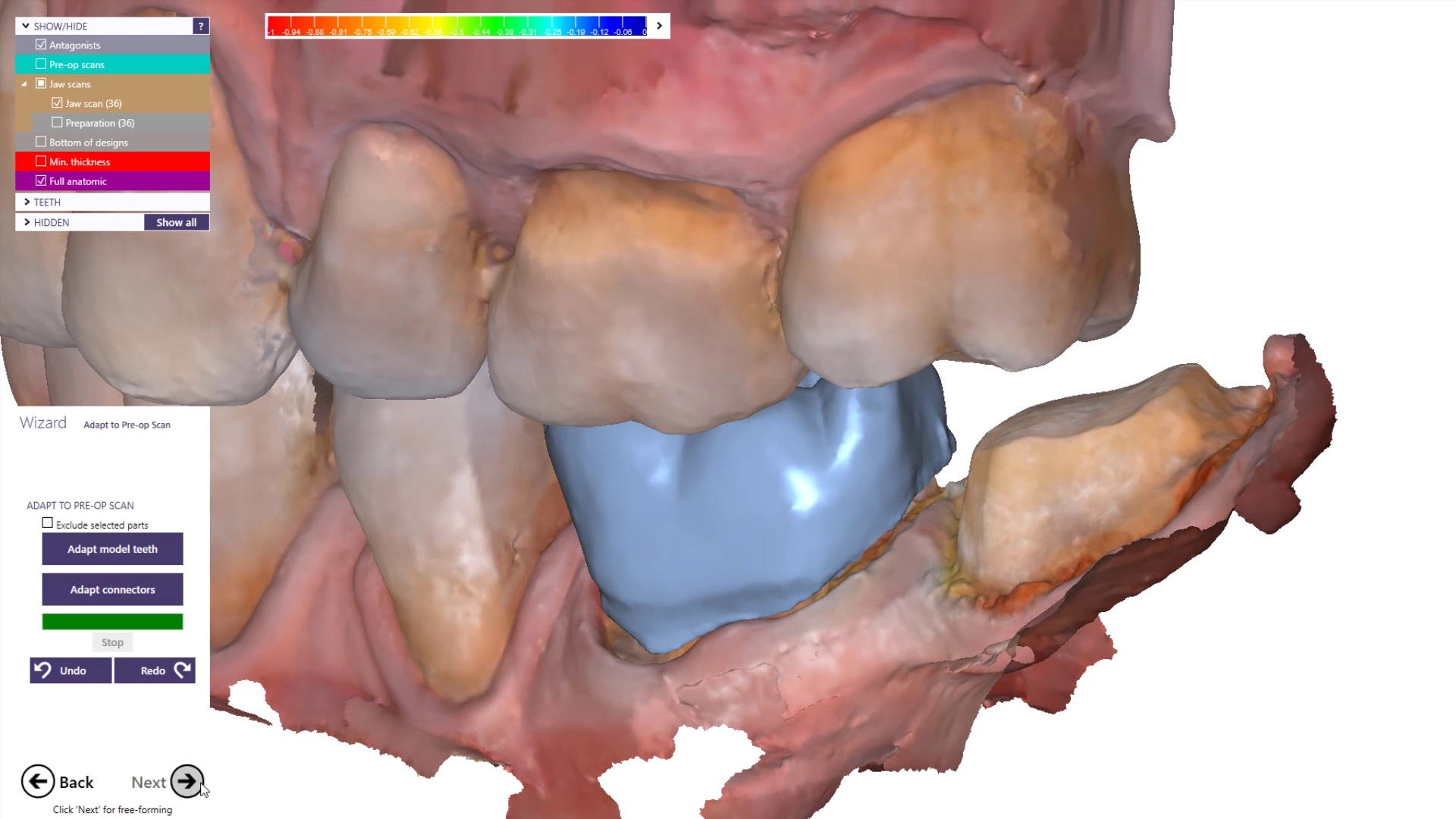 We quickly printed these same models and crowns just for demonstration purposes