Description
ICAM4D provided by our partners at Evolve – Evolution Dental Sciences in Buffalo, NY
INCLUDES

Warranty, Training & Support
One-year limited warranty
One-year software updates
One-year hotline tech support
Remote installation and training (up to 3 Hours)
System Swap-out to ship within 2 business days
How does it work and what is all the buzz about?
Many people do not feel comfortable with intra-oral full arch implant suprastructure scans and will not bypass the verification jig. Instead, they prefer to capture the accuracy of the arch with a different technology called photogrammetry.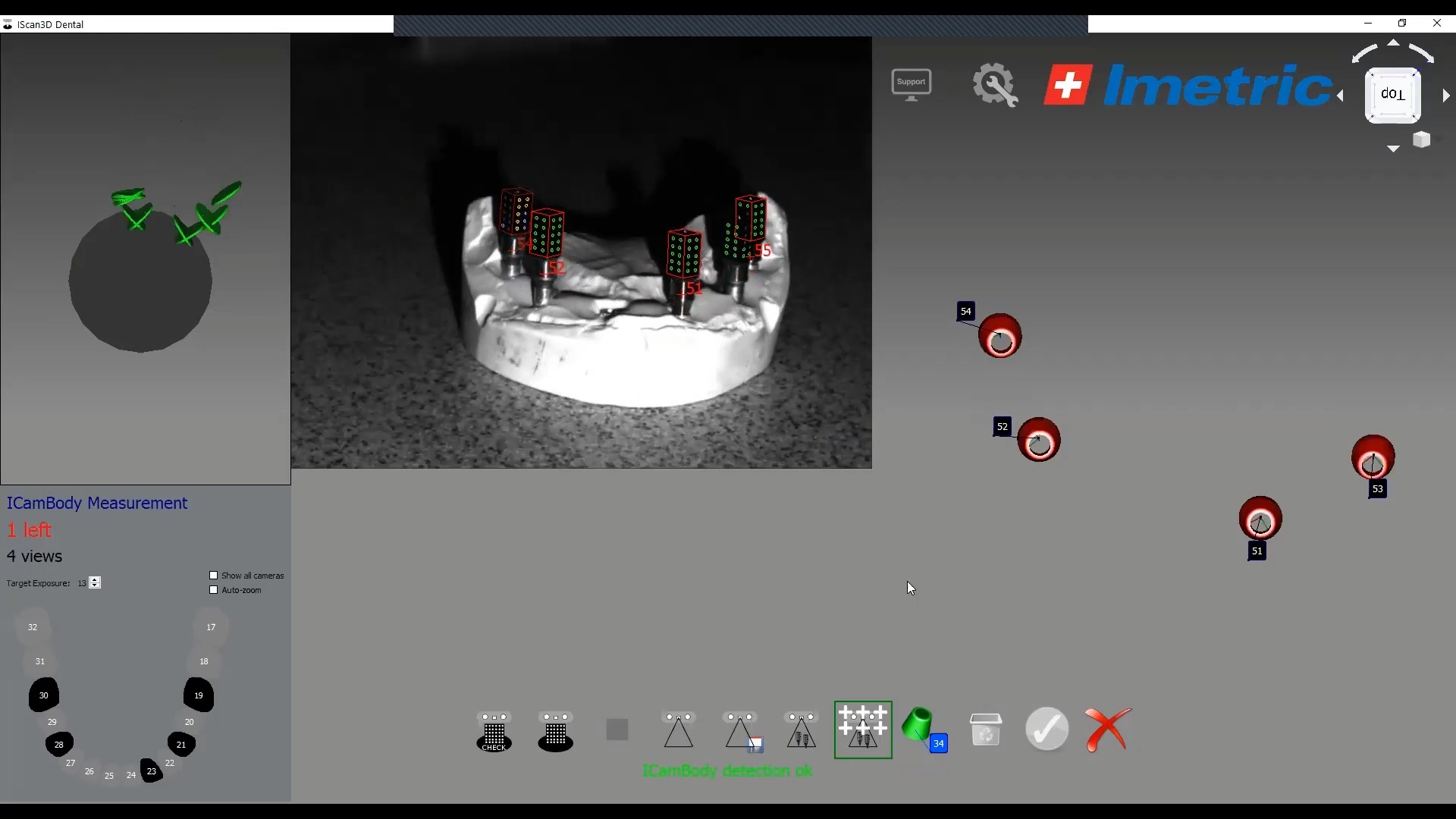 The process is very easy to understand; after the fixtures are placed, either at surgery or at some other time, Multi Unit Abutments (MUA's) are placed on the fixture.  ICamBodies (often called scan flags) are placed on top of the MUA's and the images are scanned with the device that has 4 cameras mounted at specific positions and angles.  The software then outputs a file that has the relationship of all the implants perfectly preserved to each other.  The sequence of videos attach explain that process.  This file is then incorporated with the intra-oral scan that allow you to capture the tissue, the vertical dimension, and the tooth positions to proceed and design the case.  This process can work with any intra-oral scanner and most of the work is done in the CAD software but for more advanced utilization of technology,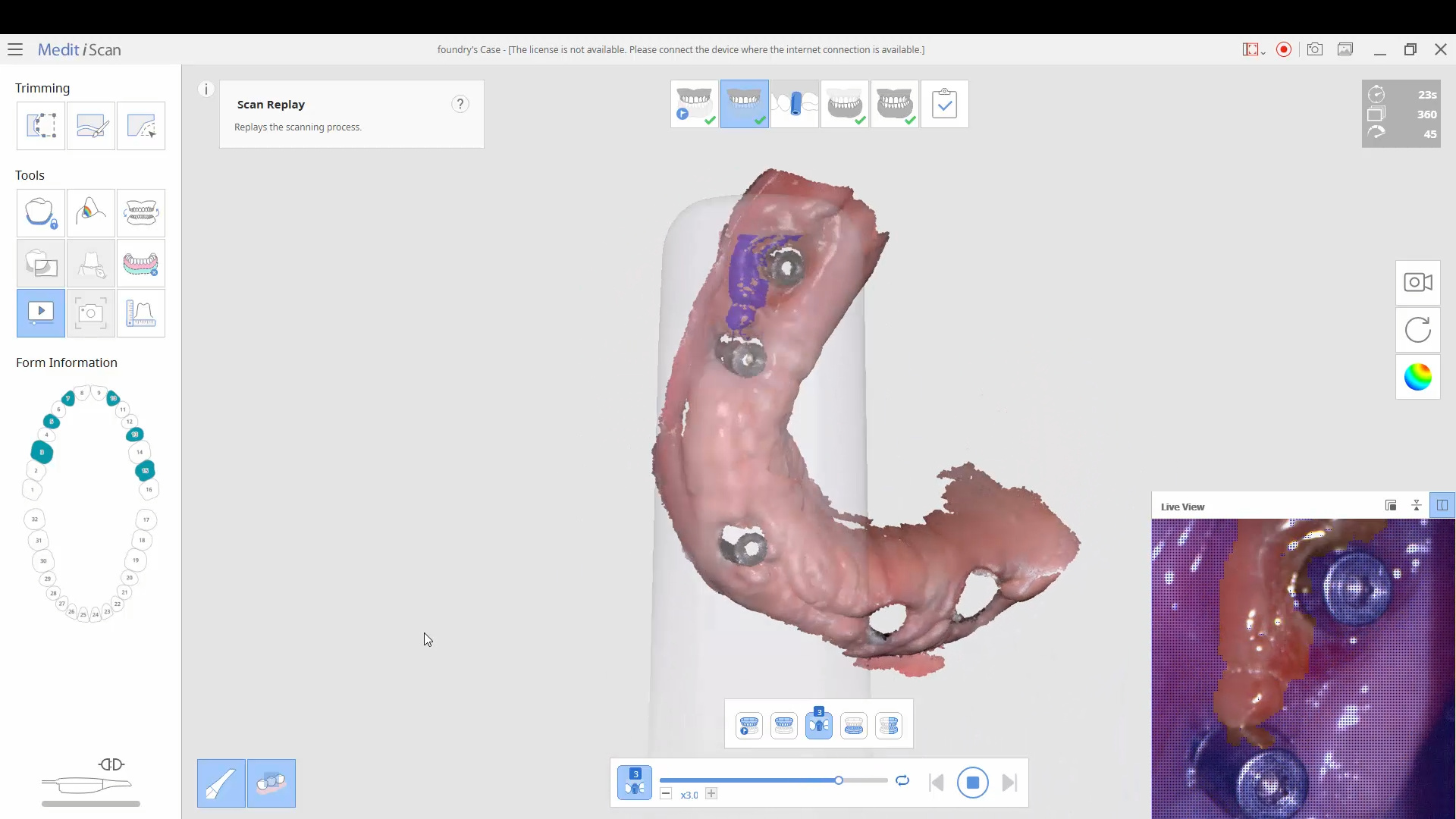 The following videos explain how the ICAM actually works. After you place the scanposts on top of the MUA's you calibrate the device real quick and then you image the posts.  The software then outputs the preferred stl files that you can take and merge into any CAD software you desire.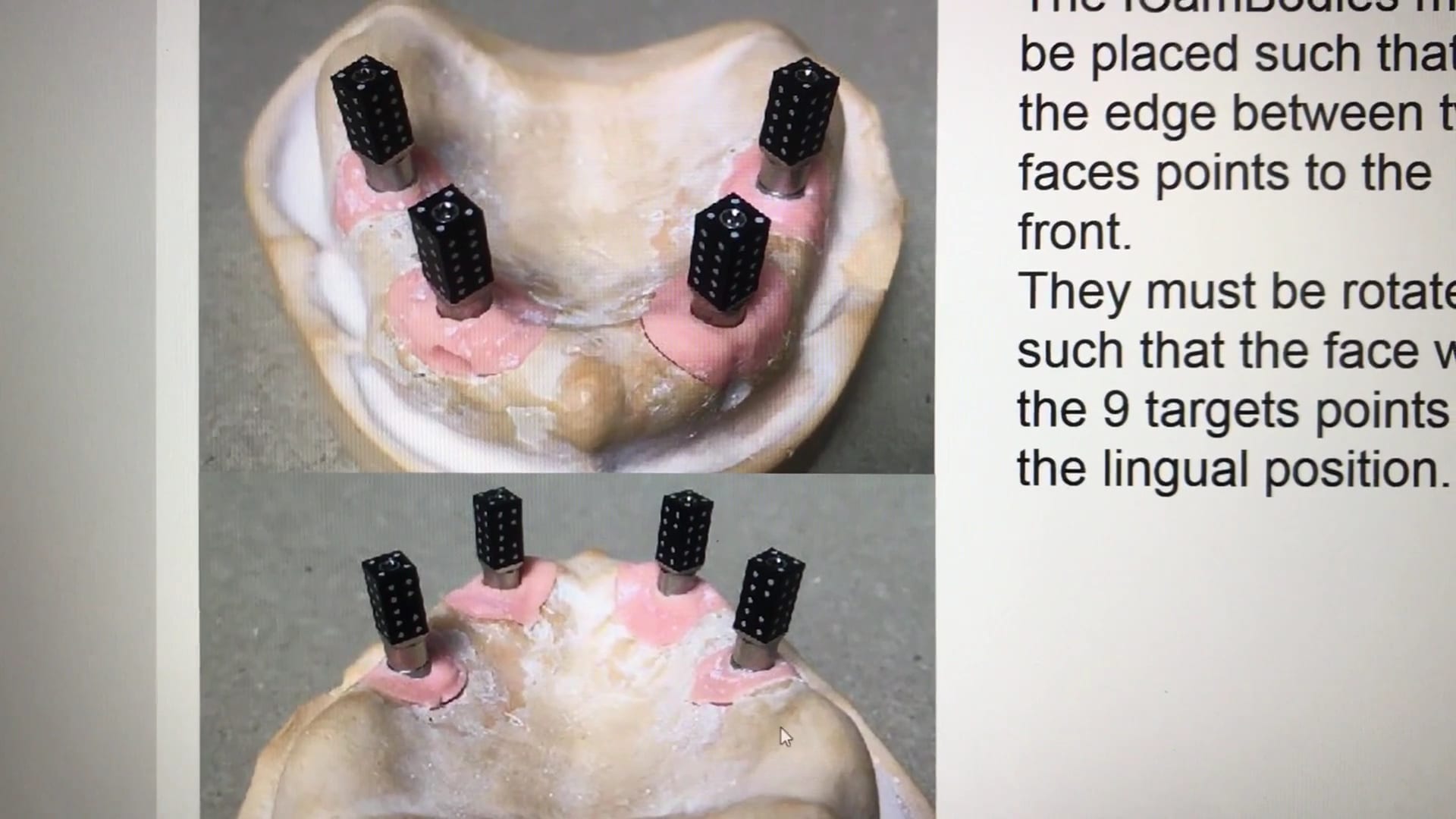 ICam4D Workflow 2019-06

Benefits of the ICam 4D
The iCam 4D is revolutionizing the workflow for multi-implant restorations. This exciting new technology has tremendous benefits for the patient and all parties involved from dentist to production. The iCam 4D technology reduces chair-time, the number of visits, and it eliminates significant hardware, personnel and production costs. lt is the only technology that guarantees predictable and accurate results independent of the operator.